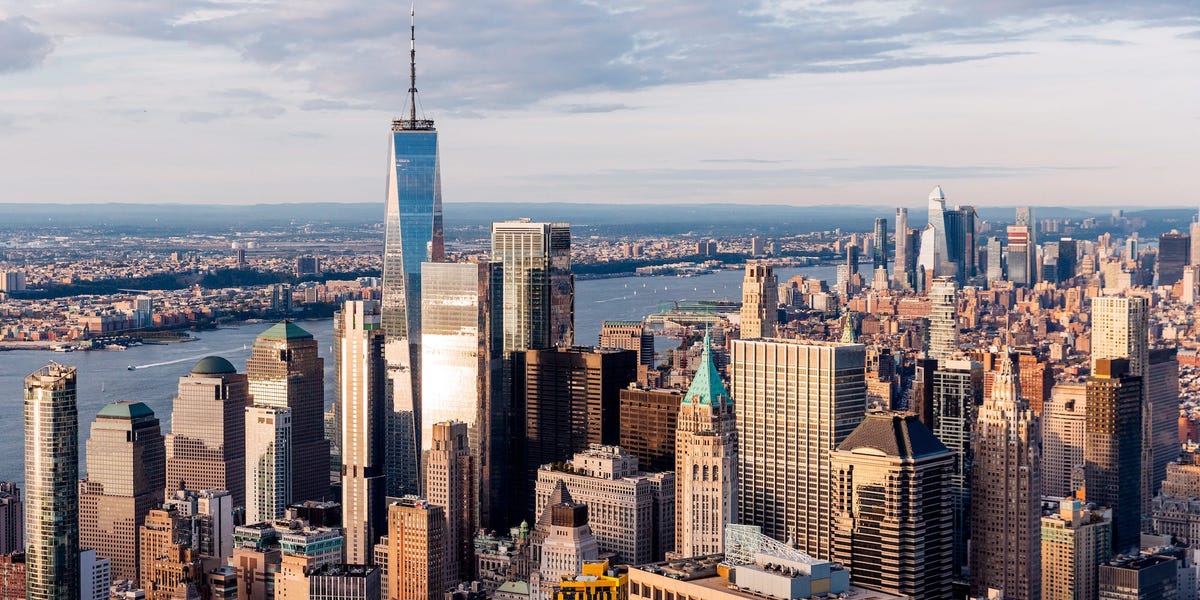 A New York City Airbnb has nearly $1M in fines. It hasn't paid any of them, new Bloomberg report says
A home in Flushing, Queens, has accumulated nearly $1M in fines for its illegal use as an Airbnb. Now the city is trying to listings just like it.
A New York City home has accumulated nearly $1 million in fines over its illegal use as an Airbnb for years. It's just one of thousands like it.

The home in Flushing, Queens, has been on the city's radar for years, according to a new Bloomberg report, because it illegally housed people in its basement and attic. It has accumulated complaints, violations, and an order to vacate part of the building.

According to Bloomberg, it racked up more fines than nearly any other Airbnb in the city in 2021, and defaulted on more than $984,000 in penalties. The homeowner still hasn't paid those fines, Bloomberg reported.

The house sits at the center of a debate in New York between Airbnb, its hosts, and existing — and pending — short-term rental rules in the city.

Under a new law that goes into effect this spring, short-term rental hosts will have to register with the city, and Airbnb and companies like it won't be allowed to collect booking fees on unregistered properties, Bloomberg reported.

Hosts will have to submit several documents to the city, including a diagram with exit routes, proof the host is a resident of the building, and the number of non-host residents in the building.

For Airbnb and many of its short-term rental hosts, the rules pose a threat to the bottom line.

"Regular New Yorkers should be able to share their home and not be targeted by the city at a time when many families are trying to keep up with the rising cost of living," Nathan Rotman, Airbnb's regional public policy lead, told Bloomberg. "The rules as currently written will prevent the vast majority of New Yorkers from listing their homes, and we urge the administration to work with our host community to support a regulatory framework that helps responsible Hosts and targets illegal hotel operators."

But the city argues that short-term rentals deplete housing stock and push up costs for residents, according to Bloomberg. The city already cracked down on rentals in some cases: In July, Mayor Eric Adams' administration filed a lawsuit to shut down an illegal short-term rental operation.

"Safe, stable, and affordable housing is fundamental to a prosperous city, so we will not allow bad actors to deplete our housing stock and undermine our hospitality sector," Adams said in a press release.

The mayor also blamed fake host profiles on sites like Airbnb used "to deceive and lure unsuspecting guests into paying for substandard lodging at illegal rental listings."

The Queens home is in good company, Bloomberg reported. Of the 29,000 short-term rental listings in the city, about a third of them are listed illegally, according to the Adams administration.

But, even with a large portion of problematic listings and a growing pile of fines, experts say Airbnb hosts can't hide from regulations forever.

"If you're going to be a legitimate ongoing business concern you can't do this," Chris Slowik, a property lawyer and partner at Klein Slowik PLLC, told Bloomberg.