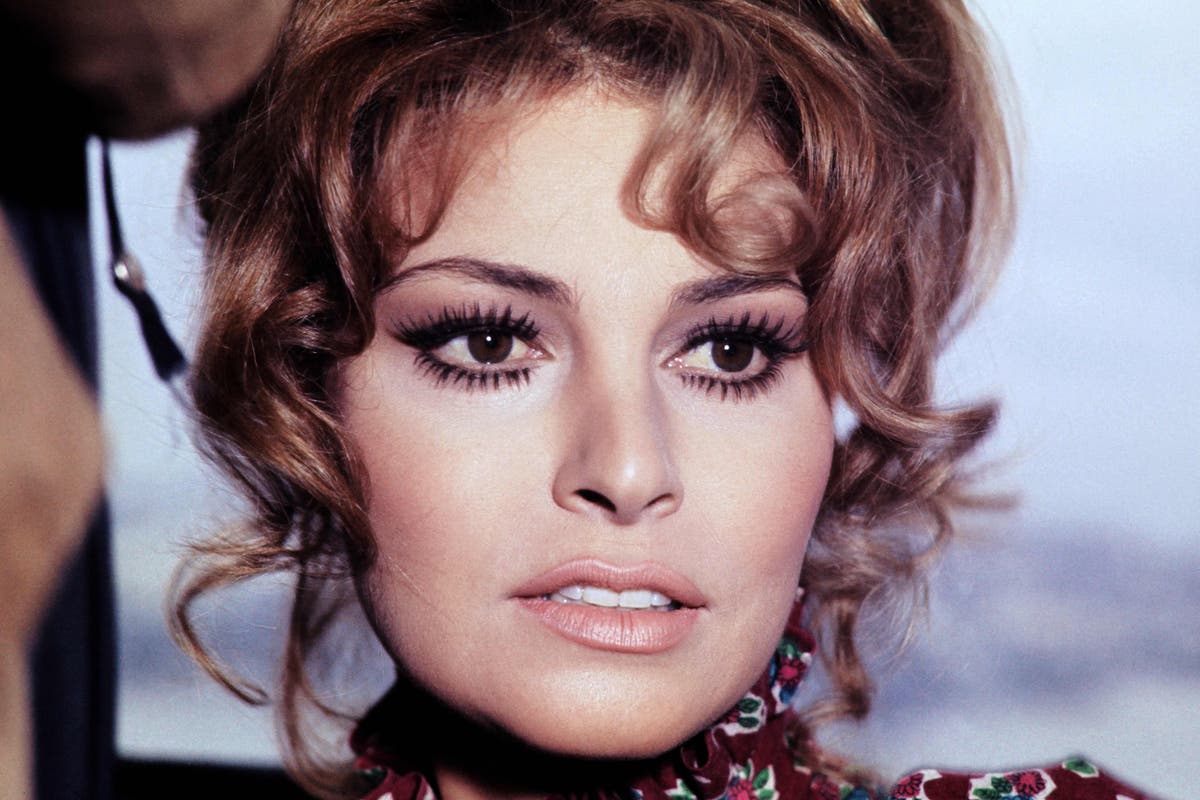 Actress Raquel Welch dies, aged 82
Welch became a global sex symbol after her appearance in One Million Years BC
Raquel Welch, actress and sex symbol of the 1960s, has died aged 82.

Welch died on Wednesday morning after a brief illness, her manager confirmed.

Welch came to the wide attention of moviegoers for her role in the 1966 sci-fi adventure Fantastic Voyage, followed by her iconic appearance later that year in the prehistoric drama One Million Years B.C.

Although Welch had just a few lines of dialogue in the film, images of her appearance in a fur-skinned bikini transformed her into a global sex symbol.

She won a Golden Globe Award for her performance in 1974's The Three Musketeers and was nominated again in 1987 for the film Right to Die.

Welch was one of the first women to play the lead role - not the romantic interest - in a Western.

She starred in revenge tale Hannie Caulder in 1971, an inspiration for Quentin Tarantino's Kill Bill in 2003, according to the director.

Other screen credits in the late 1960s and early '70s include starring roles in Bedazzled, Bandolero!, 100 Rifles and Myra Breckinridge.

The star's portrayal of strong female characters was credited with reshaping the stereotype of the traditional sex symbol, and her rise to fame was also seen as eclipsing Hollywood's embrace of the blonde bombshell.

Admirers took to Twitter to mourn the star, including TV host Rosie O'Donnell, actor Chris Meloni and writer-director Paul Feig, who worked with Welch on Sabrina the Teenage Witch and called her "Kind, funny and a true superstar whom I was pretty much in love with for most of my childhood. We've lost a true icon."

In addition to acting, Welch was a singer and dancer. She surprised many critics when she starred in the 1981 musical Woman of the Year on Broadway, replacing a vacationing Lauren Bacall.

She returned to the Great White Way in 1997 in Victor/Victoria.

She knew that some people didn't take her seriously because of her glamorous image.

"I'm not Penny Marshall or Barbra Streisand," she told the AP in 1993. "They'll say, 'Raquel Welch wants to direct? Give me a break."'

Welch was born Jo-Raquel Tejada in Chicago and raised in La Jolla, California. Welch was a divorced mother when she met ex-actor turned press agent, Patrick Curtis.

"The irony of it all is that even though people thought of me as a sex symbol, in reality I was a single mother of two small children!" she wrote in her autobiography, Raquel: Beyond the Cleavage.

Curtis became her manager and second husband and helped shape her into a glamor-girl with hundreds of magazine covers and a string of movies, plus exercise videos and books like The Raquel Welch Total Beauty and Fitness Program.