Baldwin's lawyers said they are 'pleased with the decision' and 'encourage a proper investigation'
The case against Alec Baldwin following the death of cinematographer Halyna Hutchins has been formally dismissed by New Mexico prosecutors.

The Hollywood actor faced two counts of involuntary manslaughter over the fatal shooting, which occurred on the set of the Rust movie in October 2021.

A statement from prosecutors, shared with the PA news agency, said they were unable to proceed with the case due to time constraints and on evidence turned over by law enforcement "in its existing form".

"We therefore will be dismissing the involuntary manslaughter charges against Mr Baldwin to conduct further investigation," the statement read.

"This decision does not absolve Mr Baldwin of criminal culpability and charges may be refiled. Our follow-up investigation will remain active and on-going."

The statement added that charges against Rust's armourer Hannah Gutierrez Reed remained unchanged.

A statement from Baldwin's attorneys said: "We are pleased with the decision to dismiss the case against Alec Baldwin and we encourage a proper investigation into the facts and circumstances of this tragic accident."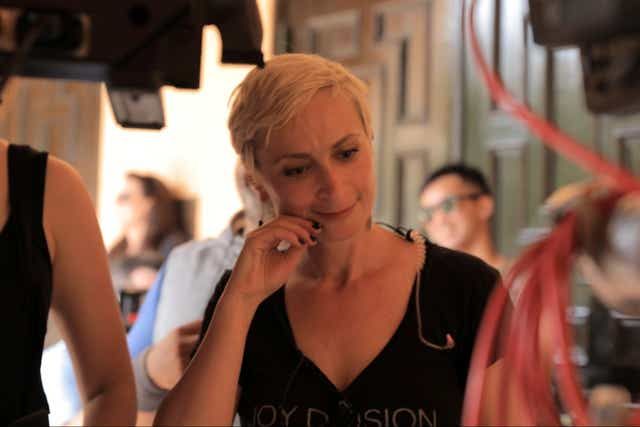 Baldwin had pleaded not guilty to both charges.

The announcement comes less than two weeks before a preliminary hearing in the case, where it was to be determined whether there was enough evidence to take it to trial.

Baldwin and the film's weapons supervisor Hannah Gutierrez-Reed were both charged with involuntary manslaughter in the shooting.

The actor, 65, was pointing a pistol at cinematographer Halyna Hutchins during a rehearsal when the gun when off, killing Hutchins and wounding director Joel Souza.

Baldwin has said the gun went off accidentally and that he did not pull the trigger. An FBI forensic report found the weapon could not have fired unless the trigger was pulled.

The case against Baldwin had already been diminishing. A weapons charge that would have meant a much longer sentence had already been dismissed, and the first special prosecutor in the case resigned.

It wasn't immediately clear whether the charge against Gutierrez-Reed would also be dropped.

The charges against Baldwin had marked a stunning fall for an A-list actor whose 40-year career included the early blockbuster The Hunt for Red October and a starring role in the sitcom 30 Rock, as well as iconic appearances in Martin Scorsese's The Departed and a film adaptation of David Mamet's Glengary Glen Ross.

In recent years, he was known for his impression of former President Donald Trump on Saturday Night Live.

Rust safety coordinator and assistant director David Halls pleaded no contest in March to a conviction for unsafe handling of a firearm and a suspended sentence of six months of probation.

Earlier on Thursday it was reported that production on the Rust movie was resuming in the US state of Montana, 18 months after the fatal shooting.

Filming will resume at Montana's Yellowstone Film Ranch set, according to Melina Spadone, a lawyer for Rust Movie Productions.

The legal representative also stressed that all use of working weapons or ammunition is, "and always has been", prohibited on set.

In a statement, Spadone said: "The production will continue to utilise union crew members and will bar any use of working weapons and any form of ammunition."

In October, Baldwin settled a lawsuit with the cinematographer's husband, Matt Hutchins, under which filming would restart with the same actors and director, Joel Souza, who was wounded in the 2021 shooting.

Under the settlement, Hutchins became an executive producer on the movie. Mr Souza has said he will return to directing "Rust" production to honor the legacy of Halyna Hutchins.

After a scathing safety review by regulators in New Mexico that detailed ignored complaints and misfires before Hutchins' death in October of 2021, the production company agreed to pay a $100,000 fine (£80,375).