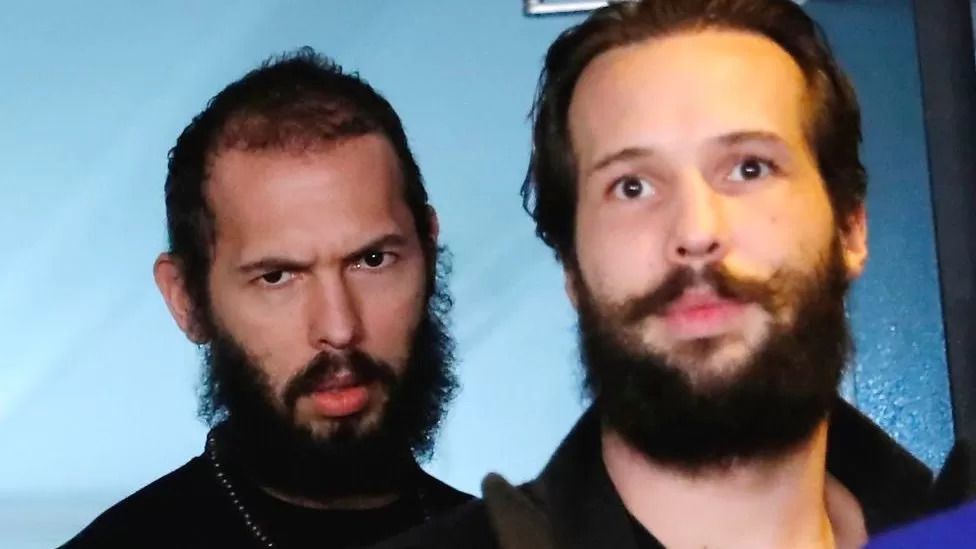 Andrew Tate: House arrest extended another 30 days
Controversial influencer Andrew Tate has had his house arrest extended for another 30 days by a Romanian court.
He was first arrested alongside his brother, Tristan, at their Bucharest home in December 2022.

On 31 March, he was moved from custody to house arrest following a ruling by a Romanian judge.

Charges still have not been brought against the brothers or the two Romanian associates who were arrested alongside them.

However, prosecutors are investigating the brothers for crimes of suspected human trafficking, rape and forming a criminal gang to sexually exploit women.

They have denied the allegations.

The two associates, Georgiana Naghel and Luana Radu, were also moved from prison detention into house arrest on 31 March.

All four were ordered to stay in the buildings where they live, unless they have judicial permission to leave.

It is unclear whether the other associates also had their house arrest extended on Friday.

The Tate brothers' latest extension to their house arrest means they cannot leave their homes before 29 May.

Andrew Tate has millions of followers online. His content is particularly popular among young men drawn to his hyper-macho image.