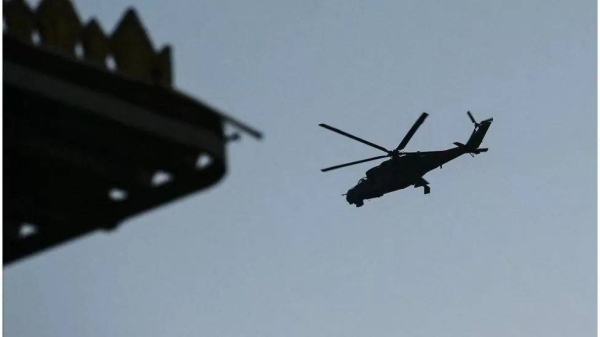 Around 100 killed after Myanmar junta attack on village, shadow government says
Around 100 people, including women and children, have been killed after Myanmar's military junta bombed the Kant Balu township in the Sagaing region on Tuesday, according to the shadow government of the ousted administration.
The attack resulted in the "loss of scores of innocent civilians and injuring many more, including children and pregnant women," the National Unity Government (NUG)'s Ministry of Labor said in a statement, describing it as a "heinous act" that constitutes "a war crime."

Local news outlet The Irrawaddy reported that a junta aircraft dropped two bombs and fired on the village while people were gathered for the opening of a new town office.

The military junta has not yet commented publicly on the alleged attack. CNN has reached out to a military junta spokesperson, but not yet heard back.

Photos and videos shared by The Irrawaddy and other local media show bodies of victims, as well as destroyed buildings, vehicles and debris after the air raid. CNN has been unable to confirm the authenticity of the video and photos.

The Union Prime Minister of the NUG Mahn Winn Khine Thann said on Twitter he was "heartbroken" by the "aerial massacre."

Thousands of people have been killed across Myanmar since the military seized power in a coup in February 2021.

The junta ousted democratically elected leader Aung San Suu Kyi, who was later sentenced to 33 years in jail during secretive trials. It has cracked down on anti-coup protests, arrested journalists and political prisoners, and executed several leading pro-democracy activists, drawing condemnation from the United Nations and rights groups.

Two years on, the Southeast Asian country is being rocked by violence and instability. The economy has collapsed, with shortages of food, fuel and other basic supplies.

The US last month placed a fresh series of sanctions on two people with alleged ties to the military and three businesses owned by them, a statement from the State Department said.