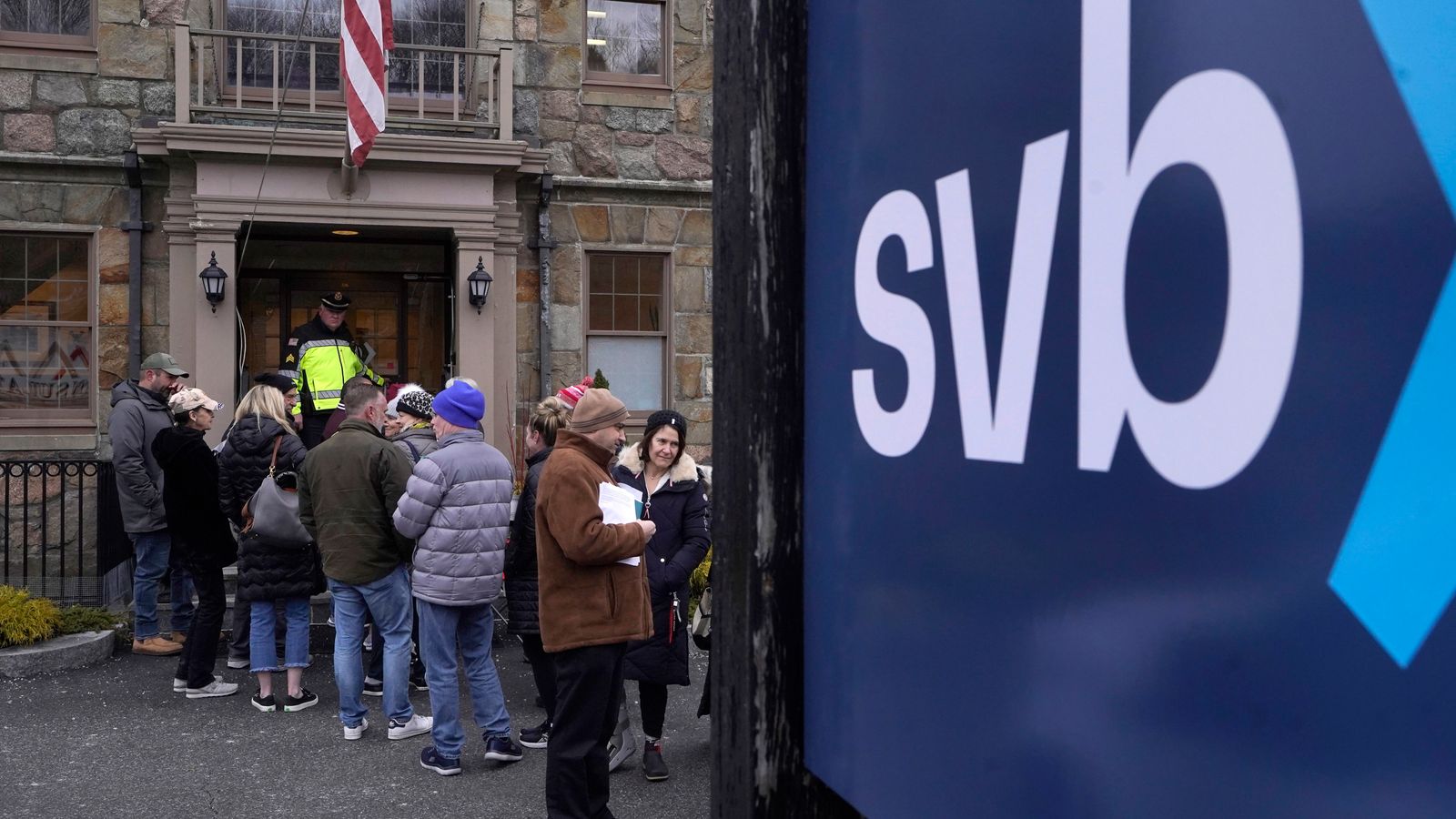 Banking stocks up as Silicon Valley Bank acquired by First Citizen Bank
The lender's failure brought about the worst banking crisis since the 2008 financial crash and was the second largest bank collapse in US history.
A buyer has been found for the collapsed Silicon Valley Bank (SVB), the banking failure that heralded the financial unrest still being felt across financial markets.

First Citizen Bank, self-described as one of America's largest family-controlled banks, has bought SVB from US regulator the Federal Deposit Insurance Corporation (FDIC), which took over the lender earlier this month as depositors raced to withdraw money.

The sale led to shares in European lenders mounting a partial recovery on Monday morning, with an index of Europe's top banks rising 1.4% by 9am, after some major losses last week.

The UK arm of SVB was bought by HSBC in the days following the collapse.

All of Silicon Valley Bank's deposits, worth $119bn, and all loans are being taken over by First Citizen Bank, which will open 17 former SVB branches as First Citizen Banks on Monday. Customers of SVB are automatically First Citizen Bank customers as a result of the purchase.

About $72bn of SVB assets are being bought at a discount of $16.5bn (£13.49bn) and approximately $90bn (£73.6bn) are being left with the FDIC.

But the deposit insurance fund - paid into by banks in case of such a scenario - is down by $20bn (£16.34bn), the FDIC said.

The FDIC is a US state corporation providing deposit insurance to customers in US commercial and savings banks.

Once the bank of choice for tech companies and start ups, SVB was taken over by regulators after a bank run began.

Depositors and investors took fright when SVB's share price plummeted. The usually stable bonds held by SVB as security lost value as interest rates rose and attempts to sell shares to raise funds failed, leaving the bank insolvent.

It was the second largest bank failure in US history and set off the worst banking crisis since the 2008 financial crash.

The turmoil impacted Switzerland's second largest lender, Credit Suisse, which was forcibly bought by its longstanding rival UBS.

The largest shareholder in Credit Suisse, Saudi National Bank, said it would not invest further in the Swiss lender if needed, which sparked the latest crisis and resulted in the takeover.

On Monday morning, the chair of Saudi National Bank who made the comments resigned "due to personal reasons".

On Friday, Germany's largest bank became the focus in a wave of selling across banking and wider financial stocks.

Shares in Deutsche Bank fell more than 14% at one point during a volatile day of trading Europe-wide.