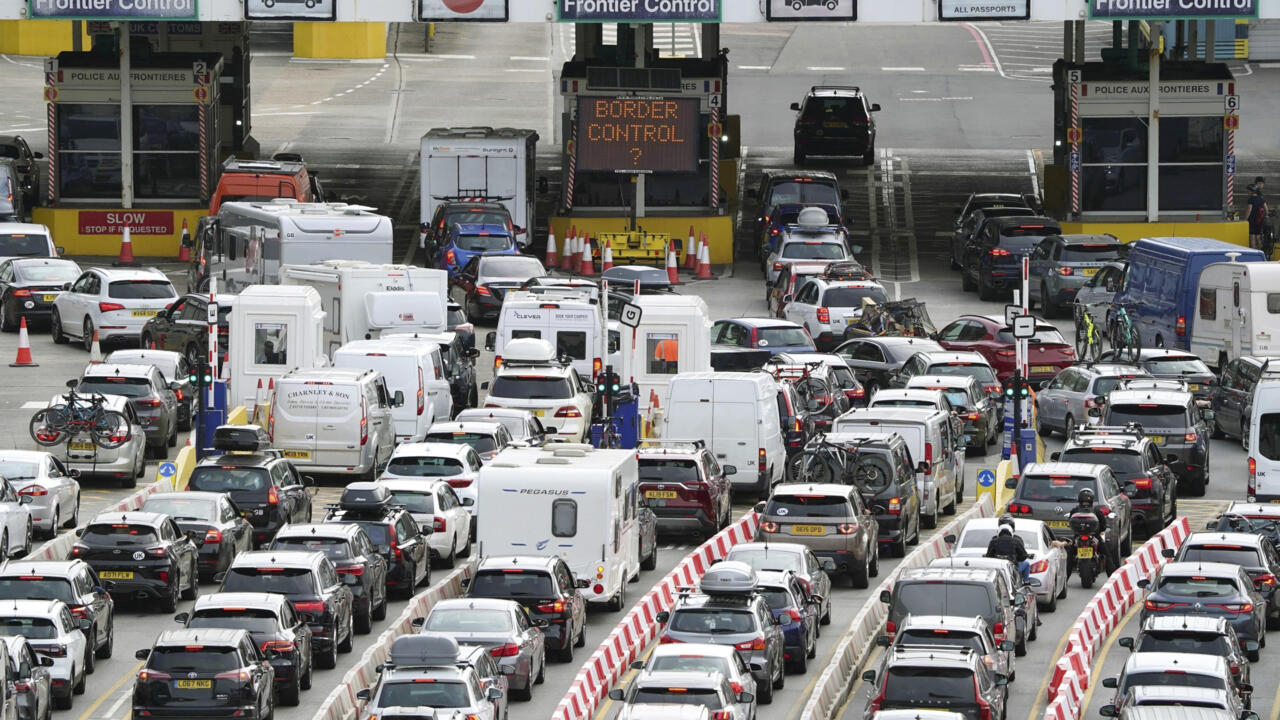 Chaos in Channel ports as UK travellers to France face long delays
Channel ferry operators have laid on extra sailings in an effort to clear a backlog that has seen passengers travelling from the UK to France delayed for up to 16 hours. London's Interior Minister Suella Braverman refuses to blame Brexit for the chaos.
Despite the additional crossings, Dover Port on England's southern coast said coach passengers could still face waits of up to eight hours before boarding.

P&O Ferries apologised to customers on Sunday, saying some will face waits of four to five hours.

Interior Minister Suella Braverman told Sky News some delays were to be expected at peak holiday times.

"I think we have got a particular combination of factors that have occurred at this point in time.

"This will ease," she said, "but it is a busy time of year."

Last summer, the UK government blamed France for failing to adequately staff their border posts at the port of Dover after days of long delays for travellers, allegations that Paris denied.

The French authorities say checks now take longer as Britain has "third-country" status since it is no longer in the EU, urging that facilities be improved at Dover.

The port says the delays, which began on Friday, had affected coach passengers, with car and freight traffic being processed steadily without undue problems.