The detention of Darya Trepova for the murder of Russian pro-war blogger Vladlen Tatarsky has raised questions about the young woman's background and politics.
Russia media reports say Ms Trepova, 26, handed Tatarsky a statuette which was believed to contain the explosives that killed him and injured more than 30 people. Later in a video released by the Russian Interior Ministry, she is seen admitting she brought the statuette to the cafe where the blast took place.

However, her statement was most likely obtained under duress, and she does not say whether she knew about the explosives.

Russian officials say the act of terror, as the killing is now being described, was planned and organised from the territory of Ukraine, and that the suspect is a supporter of the Anti-Corruption Foundation (FBK), headed by jailed Russian opposition leader Alexey Navalny.

But friends and family say that while she was an anti-war activist - she was reportedly detained at a protest at the start of the war - her views were not radical and she was not capable of murder.

Her husband Dmitry Rylov suggests she may have been duped.

So what do we know about Darya Trepova?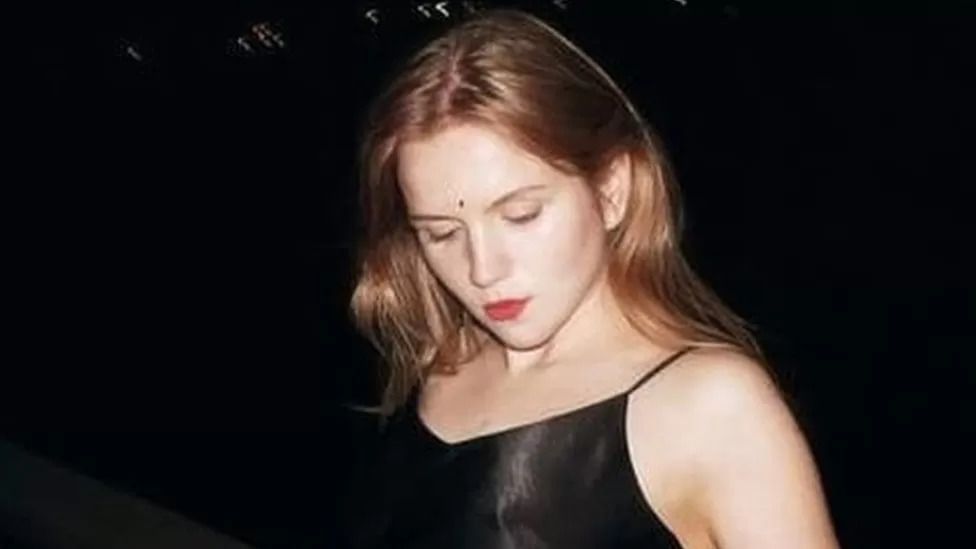 A picture from a social media profile of Darya Trepova

An acquaintance told the BBC that she went to school in the town of Pushkin outside St Petersburg, adding that she "didn't seem to have any political views then".

Other sources say she later enrolled at St Petersburg state university, though it is not clear at what faculty, and she is not believed to have finished her course.

According to another friend, she worked for a long time at a vintage clothes shop in the city, but left her job a month ago to move to Moscow.

It is not clear how long she has been married to Mr Rylov.

In an interview for the Agentstvo telegram channel, friends of Ms Trepova said that their marriage was a "joke" and they were really just friends.

But some reports say the pair were both arrested at an anti-war rally on 24 February last year, at the start of the invasion of Ukraine.

Ms Trepova was detained for 10 days, apparently for ignoring police requests for the crowd to disperse.

Mr Rylov is said to be a member of a small fringe opposition group called the Libertarian Party, which was involved in the demonstrations. The party said he had emigrated.

It also told the Telegram channel SOTA that Ms Trepova had no connection to the party, and that it condemned Tatarsky's killing.

Some reports say Mr Rylov is also wanted in connection with the killing.

He told SVTV News that she could not have willingly committed murder. "I believe that my wife was duped," he said.

"Yes, it's true that neither of us support the war in Ukraine, but we believe that such acts are impermissible.

"I'm 100% sure that she would never have agreed to anything like this if she had known about it."

Reports say Russian investigators have not ruled out the possibility that Ms Trepova did not know what was in the statuette.

Also, Russian media said the young woman had been in correspondence with Tatarsky - the victim of the cafe blast - and had attended previous events he was involved in.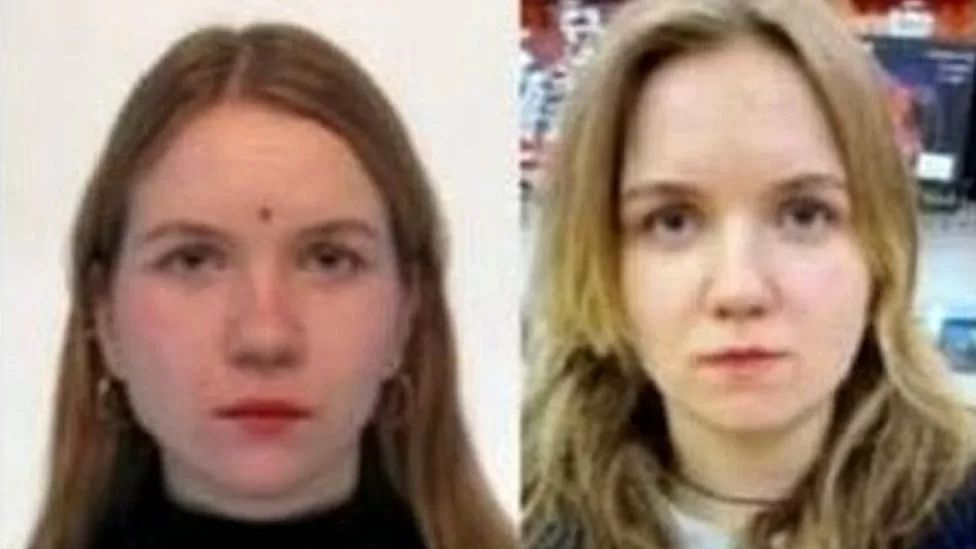 Darya Trepova's details were added to the interior ministry's wanted list hours before she was detained