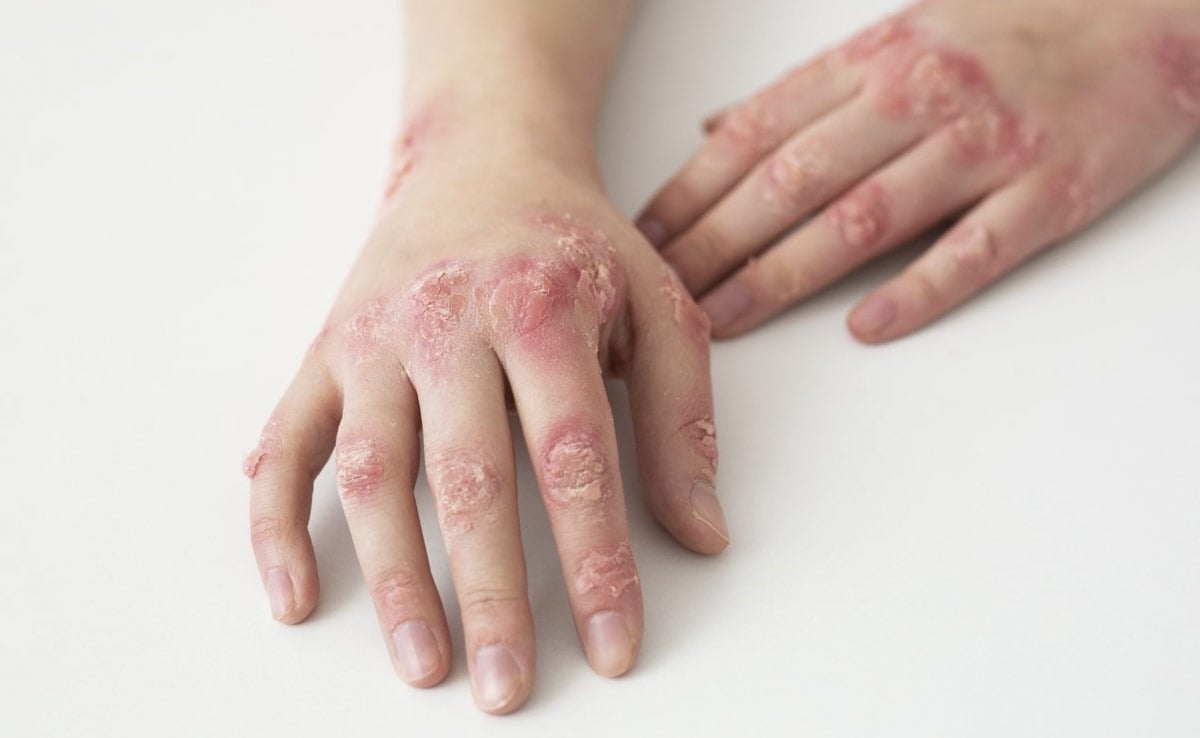 Drug-Resistant Ringworm Detected In US, Says Report
Tinea is a common, highly contagious, superficial infection of the skin, hair, or nails caused by dermatophyte moulds.
A drug-resistant strain of ringworm has been detected in New York City, according to a report from the Centers for Disease Control and Prevention.

Tinea is a common, highly contagious, superficial infection of the skin, hair, or nails caused by dermatophyte moulds, according to CDC. It can cause an itchy, red rash on many areas of the body. A particular treatment-resistant strain has emerged from South Asia.

Two women experienced symptoms in 2021 and 2022. The women did not respond to the usual treatments, signalling the arrival of a drug-resistant strain of fungus that hasn't previously been recorded in the US, Today reported.

According to CDC, the first woman developed a widespread pruritic eruption during the summer of 2021. She had a first dermatologic evaluation in December 2021, at which time she was in her third trimester of pregnancy. She had no other underlying medical conditions, no known exposures to a person with a similar rash, and no recent international travel history. Dermatologists noted large, annular, scaly, pruritic plaques over the neck, abdomen, pubic region, and buttocks. She received a diagnosis of tinea and began oral terbinafine therapy in January 2022 after the birth of her baby. Because her eruptions did not improve after 2 weeks of therapy, terbinafine was discontinued, and she began itraconazole treatment. The rash resolved completely after completing a 4-week course of itraconazole; however, she is being monitored for potential recurrence of infection and the need for resumption of itraconazole.

The other patient, a 47-year-old woman, developed a widespread, pruritic eruption in the summer of 2022 while in Bangladesh. There, she received treatment with topical antifungal and steroid combination creams and noted that several family members were experiencing similar eruptions. After returning to the United States, she visited an emergency department three times during the autumn of 2022. She has been prescribed hydrocortisone 2.5% ointment and diphenhydramine, clotrimazole cream, and terbinafine cream (visit 3) with no improvement. In December 2022, she was evaluated by dermatologists who noted widespread, discrete, scaly, annular, pruritic plaques affecting the thighs and buttocks. She received a 4-week course of oral terbinafine, but her symptoms did not improve. She then received a 4-week course of griseofulvin therapy, resulting in approximately 80% improvement. Itraconazole therapy is being considered pending further evaluation given the recent confirmation of suspected T. indotineae infection. Her son and husband, who live in the same house and reported similar eruptions, are currently undergoing evaluation.

Ringworm cases were first reported in South Asia, but have since been found in European countries.

The CDC is urging healthcare providers to educate patients on how to prevent the spread of ringworm. The agency also stressed the importance of not sharing clothes with someone who has a rash, reported New York Post.