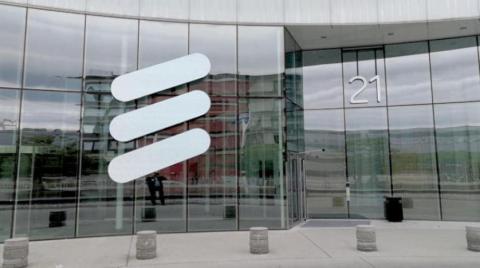 Ericsson to Pay $206 Mln over Corruption Case in Iraq
Sweden's Ericsson (ERICb.ST) agreed to pay a $206 million fine and plead guilty after violating a 2019 deal with US prosecutors that required the telecoms firm to properly disclose information on its activities in Iraq, China and Djibouti.
The plea agreement with the US Justice Department follows a scandal over possible payments made to ISIS militant group through its activities in Iraq.

The Justice Department said in a statement the telecommunications firm fell short in disclosing activities after entering a deferred prosecution agreement (DPA) in 2019 to resolve a probe into years of alleged corruption in China, Vietnam and Djibouti.

Under the DPA, the Justice Department had agreed to hold off prosecuting Ericsson for three years if it paid a steep penalty, implemented "rigorous internal controls", complied with US laws and cooperated fully on any ongoing investigations.

"Ericsson breached the DPA by violating the agreement's cooperation and disclosure provisions," the Justice Department said in a statement, Reuters reported.

The company will be required to serve a probation term through June 2024, and agreed to a one-year extension of an independent compliance monitor, the department added.

Ericsson previously paid a total criminal penalty of more than $520 million and agreed to the imposition of an independent compliance monitor for three years, the Justice Department said on Thursday, referring to the 2019 settlement.

"This resolution is a stark reminder of the historical misconduct that led to the DPA. We have learned from that and we are on an important journey to transform our culture," Ericsson CEO Borje Ekholm said in a statement.

Ericsson last year disclosed that a 2019 internal probe had identified payments designed to circumvent Iraqi customs at a time when militant organizations, including ISIS, controlled some routes.

The internal probe did not conclude the firm made or was responsible for any payments to any terrorist organization, and the firm continues to probe the matter "in full cooperation with the DOJ and the US Securities and Exchange Commission," Ericsson said.