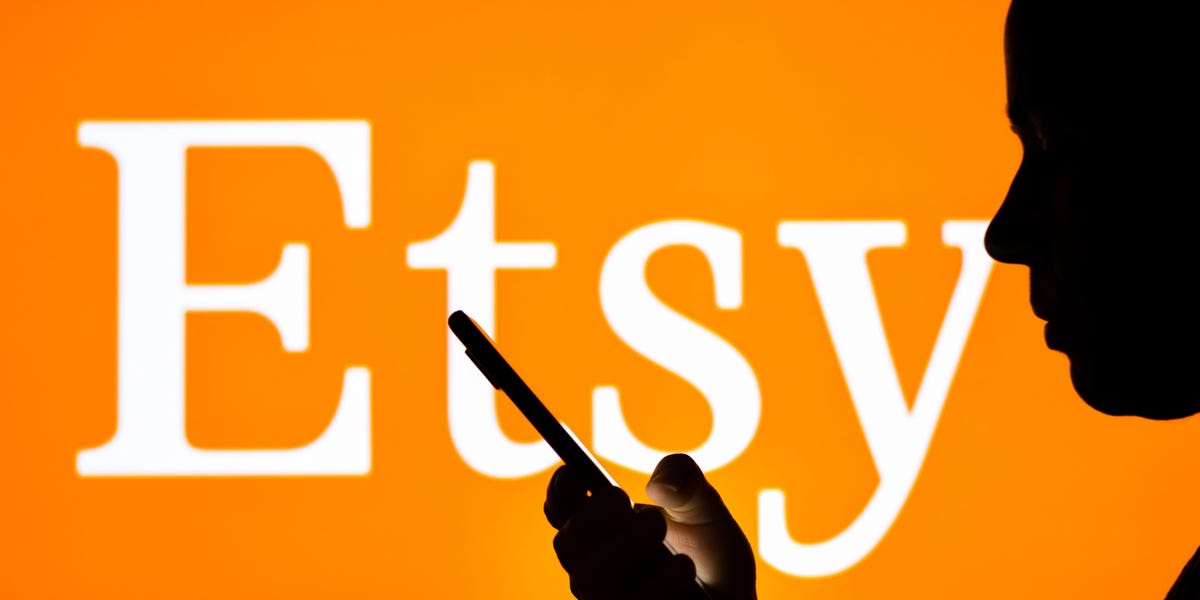 Etsy told sellers that payments will be delayed because it was using Silicon Valley Bank
Amber Fields, who runs the small business Little Miss Lovely Creations on Etsy, said she's "freaking out" about not getting paid on time.
Etsy told sellers it had to delay payments in the wake of Silicon Valley Bank's collapse.

The online marketplace said in a statement Friday that there'd be a delay with their deposits as it used SVB.

"As you may have seen, we recently experienced a delay in our ability to issue payments to some of our sellers. This was related to the rapid and unexpected collapse of Silicon Valley Bank," Etsy said in the statement posted on its community forum.

Regulators shut down SVB Friday in the biggest US bank collapse since 2008.

Amber Fields, who sells personalized gifts on Etsy, posted a TikTok video on how she's been affected. "They're not paying us and that's a little scary, I'm freaking out," the Little Miss Lovely Creations owner said.

"I'm a mom of three, I run a small business and I do this from my home. Those funds feed my family and pay my bills."

Amanda Nielsen, who has a soap store called Flower and Earth on Etsy, told Insider: "I am not especially worried right now. My Friday payout wasn't expected to be that much and I didn't make any plans to spend on supplies or materials or general business expenses based on a larger payout."

She added: "However, I know that's not the case with others. I hope that everything will be resolved with little ado; however, if an issue persists it's a possibility that I could put my Etsy shop in vacation mode."

The entrepreneur said that remained an option because she didn't want to fill orders that she wasn't getting paid for.

"At Etsy, supporting our sellers is our highest priority, and we understand how important it is for these small businesses to be able to receive their funds when they need them," an Etsy representative told Insider.

"Our teams have been working around the clock to implement a solution, and we expect to pay sellers via our other payment partners within the next several business days."