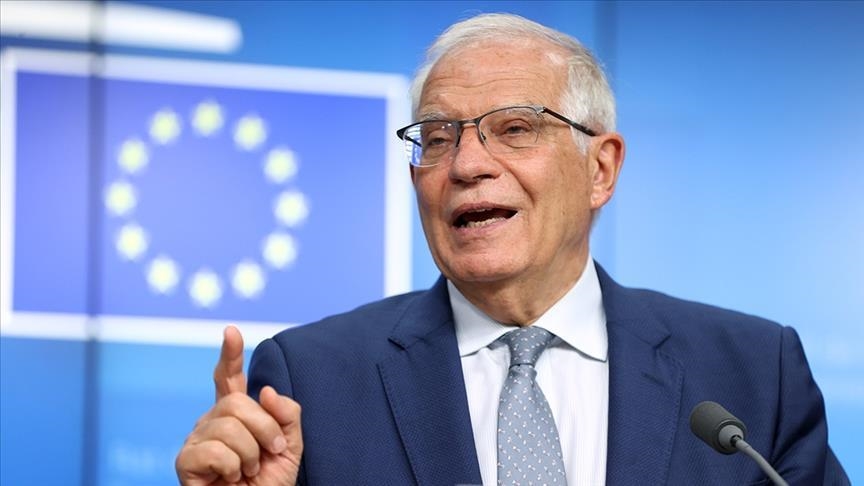 EU foreign policy chief wants to change unanimity rule in decision-making process
'We have paid a price for the unanimity principle in EU foreign policy, by weakening and delaying our actions,' says Borrell
As the EU considers enlargement, its foreign policy chief has suggested that the bloc reduce the scope of unanimity rule in foreign policy and reform its decision-making process through a "qualified majority vote."

Josep Borrell in a blog post on Monday said EU enlargement is back high on the agenda after the European Council decided that the future of Ukraine, Moldova, and Georgia lies in the bloc.

The Western Balkan countries are already on that path, and the EU has also reiterated its commitment to them, he added.

"As we revitalize EU enlargement, we must make a similar effort to reform the EU and our decision-making. Because an enlarged EU must also be able to act. This also means reducing the scope of the unanimity rule in foreign policy and other areas, to take more decisions by qualified majority vote," he said.

"It is clear that at various times we have paid a price for the unanimity principle in EU foreign policy, by weakening and delaying our actions," he added.

He said it took a month to get the 6th package of sanctions against Russia, targeting oil, insurance, and adding more listings. He added that similar dynamics were observed at the opening of accession negotiations with North Macedonia and Albania when Bulgaria blocked what everyone else could agree on.

If countries know in advance that the final decision can be taken by a qualified majority vote, they have a strong incentive to negotiate, create alliances, and shape the consensus, he said.

They do not have an incentive to invest in a healthy compromise if they know that they can block everything, Borrell added.

Noting that enlarging the EU with those countries willing and able to meet the conditions is not a "favor" or a concession, he said it is in their "strategic interest."

"A credible enlargement policy is a geostrategic investment in peace, stability, security, and economic growth in the whole of Europe," he said, adding that they have to be active and enlarge to those who meet the criteria.

He emphasized on the idea of establishing a larger European Political Community, stating that this wider club could unite all European countries that share democratic principles and want to pursue concrete and flexible forms of cooperation.

"Everyone agrees that any such club should complement and not replace existing EU policies, notably enlargement. And it should also supplement, not substitute, the work of existing organizations like the OSCE and the Council of Europe," he added.