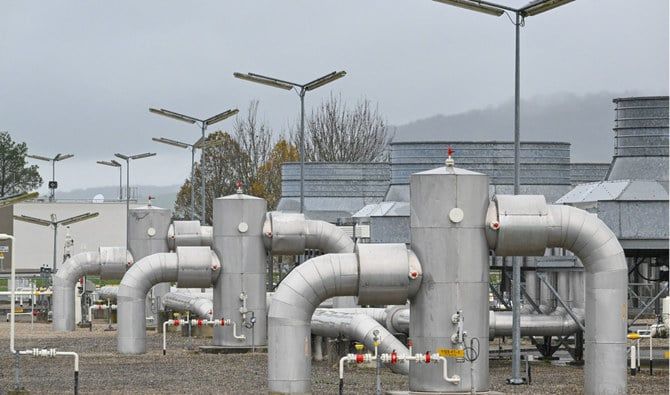 European gas prices fall to lowest level since Ukraine war
Europe's wholesale natural gas prices fell on Monday to their lowest level since Russia invaded Ukraine, which had driven them to a record high last year.
A mild winter has enabled countries to tap less gas from stocks that were built up in anticipation of cuts in supplies from Russia, which was Europe's main supplier before the war.

The benchmark European contract — Dutch TTF gas future for the coming month — soared to a record €345 ($368) per megawatt hours in March. It still reached as high as €342 in August.

But prices have been falling since then, hitting €73 on Monday — 50 percent down from a month ago and the lowest level since before the war on Feb. 21.

Gas exports by Russian energy giant Gazprom to the EU and Switzerland fell by 55 percent last year, the company said Monday.

Europe was previously Gazprom's main export market but supplies have been drastically reduced because of sanctions following Russia's offensive in Ukraine in 2022.

European nations filled up their gas storage facilities and launched campaigns to encourage consumers to save on energy during the winter.

European storage levels were at 83 percent on Monday, reducing the need to buy more gas for now.

The EU has scrambled to find new sources of natural gas in efforts to cut its heavy reliance on Russian supplies.