A former Fox News staffer says she was pressured into giving false answers in a deposition for Dominion's blockbuster lawsuit.
A former Fox News producer alleged in a lawsuit that Fox News attorneys "coerced" and "intimidated" her into giving false testimony for Dominion Voting Systems' blockbuster lawsuit against the right-wing media organization.

In an updated version of her lawsuit against the company filed to New York federal court Monday, Abby Grossberg says she received "coaching" from Fox News's lawyers to not name specific male executives, give misleading answers about how Fox News viewed the importance of ratings, and answer questions as "evasively" as possible.

Grossberg submitted a revised version of the answers for her deposition, taken for Dominion's lawsuit, in a parallel court case in Delaware also on Monday. In the new answers, she said that she falsely answered "yes" when asked if she trusted all the producers at Fox News.

"No, I don't trust all producers at Fox News," she said in her revised answer, adding: "They're activists, not journalists and impose their political agendas on the programming."

Grossberg began working at Fox News starting in 2019, first for a show hosted by Maria Bartinoro and later for Tucker Carlson. In the New York and Delaware lawsuits filed last week, she alleges the conservative media network discriminated against her because of her sex.

The New York lawsuit alleges that Fox News executives and producers denied her promotions and salary adjustments that would bring her in line with male colleagues. It also claims that the production of "Tucker Carlson Tonight" was rife with sexism. A revealing photo of Nancy Pelosi hung in the office, and producers talked about the "fuckability" of female guests, the lawsuit alleged. In another section of the lawsuit, Grossberg alleges a producer on Carlson's show repeatedly made antisemitic remarks.

In a revised answer to her Dominion deposition, Grossberg maintains that she feared speaking out against the behavior of Carlson and his staff, writing that she was resigned to having "endure abhorrent discrimination and misogynist remarks on a regular basis for quite some time simply to move ahead at the Network."

A spokesperson for Fox News told Insider that Grossberg's legal filings made false claims about the company.

"We will continue to vigorously defend Fox against Ms. Grossberg's unmeritorious legal claims, which are riddled with false allegations against Fox and our employees," the spokesperson said.

Grossberg says Fox News lawyers shaped her deposition testimony

Grossberg's litigation comes as Dominion's lawsuit against Fox News and its parent company, Fox Corporation, hurtles toward trial, scheduled to begin on April 17.

Dominion alleges that Fox News defamed the election technology company when it hosted Rudy Giuliani and Sidney Powell, two conspiracy theorist lawyers who falsely said Dominion manipulated vote results to favor now-President Joe Biden rather than then-President Donald Trump in the 2020 election. Fox News says Dominion's lawsuit is an attempt to "trample on free speech and freedom of the press."

Grossberg was deposed for the lawsuit on September 14, 2022. When excerpts of it became public in court filings, other media organizations "called, and continue to call, into question Ms. Grossberg's ethics as a journalist and her professional judgment" — even though she doesn't stand by her answers, the New York lawsuit says.

In the deposition, for instance, Grossberg answered "No" when a Dominion attorney asked if it was important to correct untrue statements on her show. Grossberg only gave that answer because of coaching from Fox News lawyers, the lawsuit says. In her revised deposition, Grossberg answers that Bartiromo — one of the Fox News hosts who platformed Powell — has a "responsibility to push back against untrue statements with fact."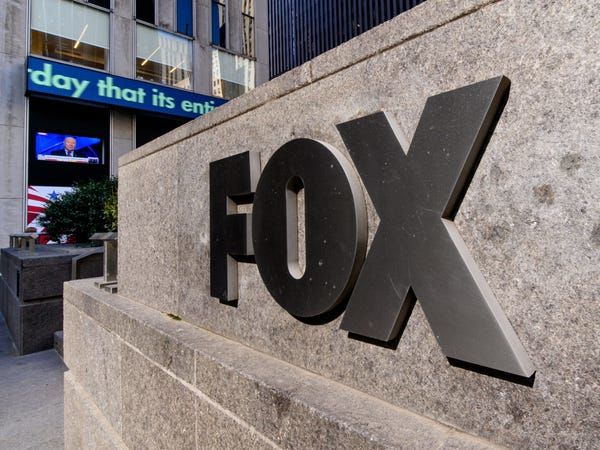 Dominion has alleged that Fox News endorsed lies about the 2020 election because it was worried about low ratings compared to Newsmax, another right-wing media organization, which had spiking viewership while Trump contested the election results — a claim Fox News says is without merit.

In Monday's filing in the New York case, Grossberg says in her deposition she shied away from telling the truth about how Fox News viewed ratings.

"Ms. Grossberg felt that she was being intimidated and coerced by the Fox News Attorneys and left with the impression she had to also downplay the importance of show ratings at Fox News, as this would suggest a motive for why Fox News had allowed the stories about Dominion to go on air in the first place," the new filing says. "In reality, Ms. Grossberg knew that Ms. Bartiromo was 'obsessed' with ratings and immediately analyzed them upon their weekly release, demonstrating how important ratings were at Fox News."

Grossberg further alleges witnessing a colleague engage in plagiarism, undermining her faith in her colleagues' professional abilities. And in a revised answer to her deposition, she alleged that Fox leadership did not subject claims about Dominion and voter fraud to the same editorial standards as other controversial issues.

Typically, when a Fox News host was about to "air/endorse questionable content" in a pre-taped segment, a higher-up would review it and press to see the underlying sources. "That did not happen with respect to Dominion-related reporting," Grossberg claims.

Leadership also intervened to protect Rudy Giuliani, despite his many false statements about the 2020 election, she alleges, claiming that a superior, David Clark, had "texted me that we could 'keep' Giuliani in our lineup meaning that Giuliani had been cleared on a corporate level to keep appearing on TV unfiltered." Clark's "only concern," Grossberg claims, was that the former New York City mayor "might criticize Fox News" over its calling the state of Arizona for now-President Biden.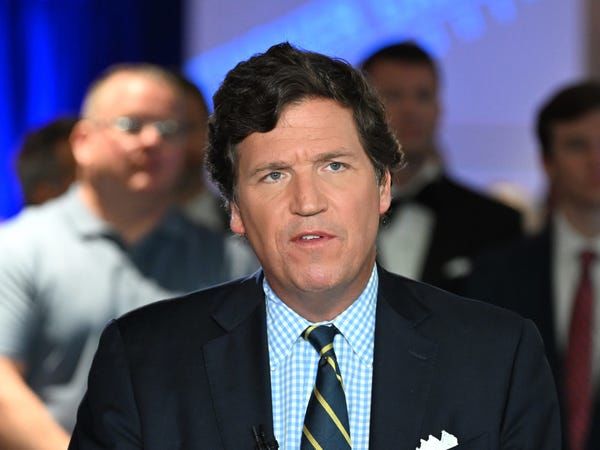 Fox News fired Grossberg on Friday after she filed her lawsuits last week. The company filed a lawsuit against her in New York state court, seeking an order that would keep her claims out of the public eye.

"Last week, our attorneys advised Ms. Grossberg that, while she was free to file whatever legal claims she wished, she was in possession of our privileged information and was not authorized to disclose it publicly. We were clear that if she violated our instructions, Fox would take appropriate action including termination," a Fox representative told Insider. "Ms. Grossberg ignored these communications and chose to file her complaint without taking any steps to protect those portions containing Fox's privileged information."

Parisis G. Filippatos, a lawyer for Grossberg, called the firing "retaliatory."

"The frivolous litigation tactics by Fox News punctuate its blatant disregard for the law, which is further underscored by the Company's recent retaliatory firing of Ms. Grossberg," he said in a statement.

A representative for Dominion declined to comment.

Grossberg's deposition in the case was originally scheduled to take place in August of 2022 but was delayed a month.

Unlike other colleagues, Grossberg alleges, she wasn't given the chance to review a copy of her deposition and modify her answers before excerpts became public in court filings.

"Ms. Grossberg waited for months to be contacted by any of the Fox News Attorneys regarding her opportunity to review her transcript, but heard nothing from them, nor was she provided the opportunity to even read, much less correct and sign, the transcript of her deposition," the lawsuit alleges.

She believes that her deposition was delayed because Fox News's lawyers wanted to coach her further, according to the suit.

"They were displeased with the forthcoming and candid answers she had provided during her prior two prep sessions, and that the Fox News Attorneys needed more time with her to make sure she got her story straight and in line with the Company's position," the lawsuit says.

Now that Grossberg has been fired she "will never testify on behalf of Fox News in the trial" against Dominion, the lawsuit says.

"She will only voluntarily testify – if at all – on behalf of Dominion," the lawsuit says.