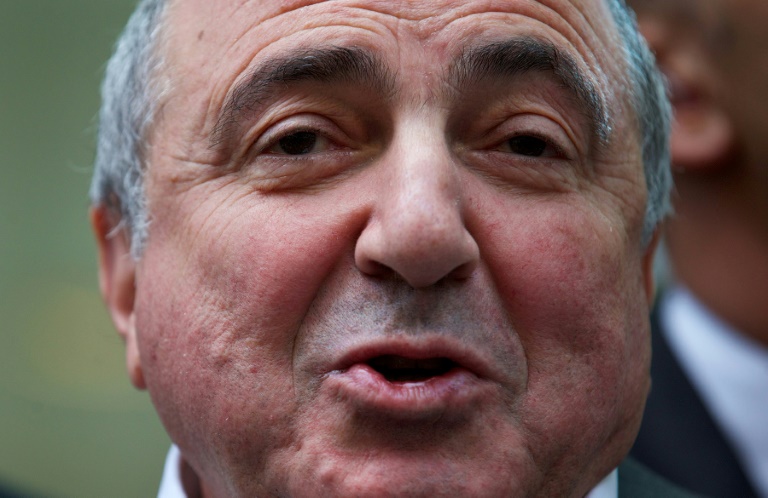 French Government to Sell Chateau de la Garoupe, Former Home of Late Russian Oligarch Boris Berezovsky
France to Sell Chateau de la Garoupe, Former Home of Russian Oligarch Boris Berezovsky.
The French government has announced plans to sell Chateau de la Garoupe, a luxurious multi-million-euro chateau in the south of France, which was once owned by Russian oligarch Boris Berezovsky.

Berezovsky was a sworn opponent of Russian President Vladimir Putin and died in 2013 under suspicious circumstances.

The Chateau de la Garoupe was confiscated by the French government in 2015, two years after Berezovsky's death, as it was determined that it was purchased with proceeds from money laundering committed by investment company Sifi and its manager, Jean-Louis Bordes.

The chateau was built by the British industrialist and MP Charles McLaren and has been associated with notable figures such as Pablo Picasso, Cole Porter, and Ernest Hemingway.

The Agrasc agency on confiscated assets stated that the property represents "exceptional architectural and cultural heritage" and offers "a unique opportunity to own a prestigious residence steeped in history in an enchanting setting." Interested parties can express their interest from June 16 to July 17, and those validated as possible buyers can submit bids from September.

The Chateau de la Garoupe is just one of several high-end properties that have been confiscated from Russian oligarchs in recent years due to their ties to Putin and alleged corruption.

The sale of these properties has become increasingly controversial, as Russian oligarchs have been known to use them as safe havens and as a way to evade sanctions from the West.

Despite the controversy, the sale of the Chateau de la Garoupe is expected to generate significant interest from potential buyers.

The Cote d'Azur has long been a popular destination for wealthy Russians, and the area around Cap d'Antibes has been home to a number of luxurious properties owned by Russian oligarchs.

However, the recent political and economic climate has made owning property in France increasingly difficult for many Russians.