G7 leaders issued a veiled warning to China while accusing the nation of carrying out 'economic coercion'.
The group said Beijing was using trade to bully other nations and asked the growing superpower to 'play by international rules' on Saturday.

Heads of states from the US, Japan, Germany, France, Britain, Italy and Canada met in Hiroshima, Japan, for a three-day summit this week.

The countries discussed the needto 'reduce excessive dependences (on China) in their critical supply chains'.

However, their joint statement went on to stress that the G7's policies are 'not designed to harm China nor do we seek to thwart China's economic progress and development'.

Leaders added that they still wanted to work on 'constructive and stable' relations.

China condemned the G7 for its comments, saying it felt 'strong dissatisfaction' with the allegations made against it.

The foreign ministry said: 'The G7 insisted on manipulating China-related issues, smearing and attacking China.'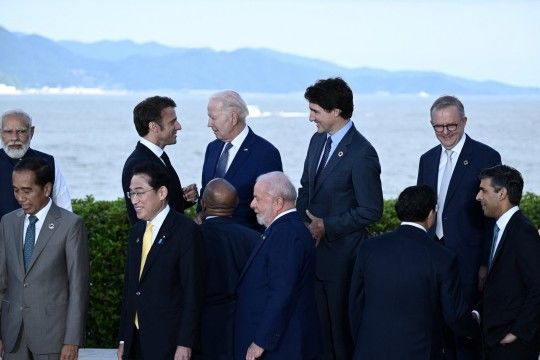 G7 leaders met for a three-day summit in Hiroshima, Japan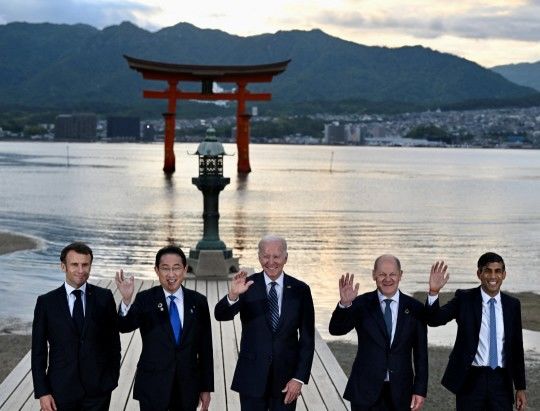 G7 leaders visit the Itsukushima Shrine on Miyajima Island in Hatsukaichi, Japan, on Friday

The war in Ukraine took centre stage this year, with president Volodymyr Zelensky arriving on a French government plane, after a stopover in Saudi Arabia.

It was unclear whether the Ukrainian president was attending the summit until the last minute.

He rushed to join in meetings which had already started and met his fellow world leaders, including prime minister Rishi Sunak who greeted him with: 'You made it!'

On Friday, the G7 promised to 'starve' Russia of resources needed for its war in Ukraine but the details of how they plan to do this beyond existing sanctions are unclear.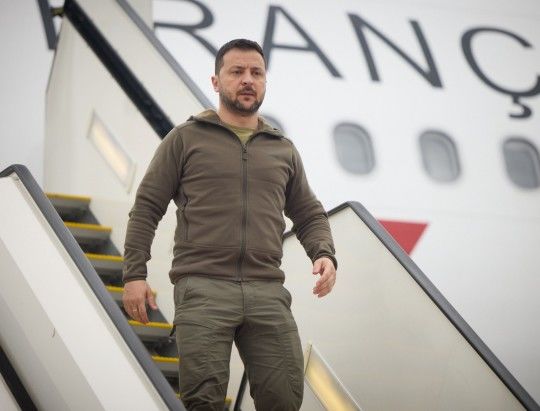 Ukrainian president Volodymyr Zelenskyy arrived on a French government plane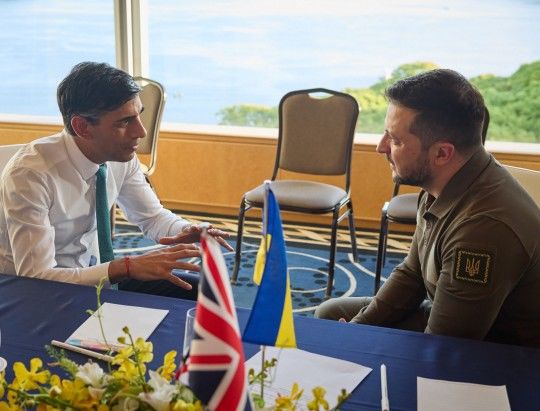 Rishi Sunak greeted Mr Zelenskyy with: 'You made it!'

US President Joe Biden told allies he will allow Ukrainian pilots to be trained on American-made F-16 fighter jets.

This prompted Russian deputy foreign minister Alexander Grushko to issue a warning to the west.

He told the Russian state news agency Tass: 'We can see that Western countries continue to stick to an escalation scenario, which carries enormous risks for them.

'In any case, we will take it into account when making plans. We have all the necessary means to achieve our goals.'