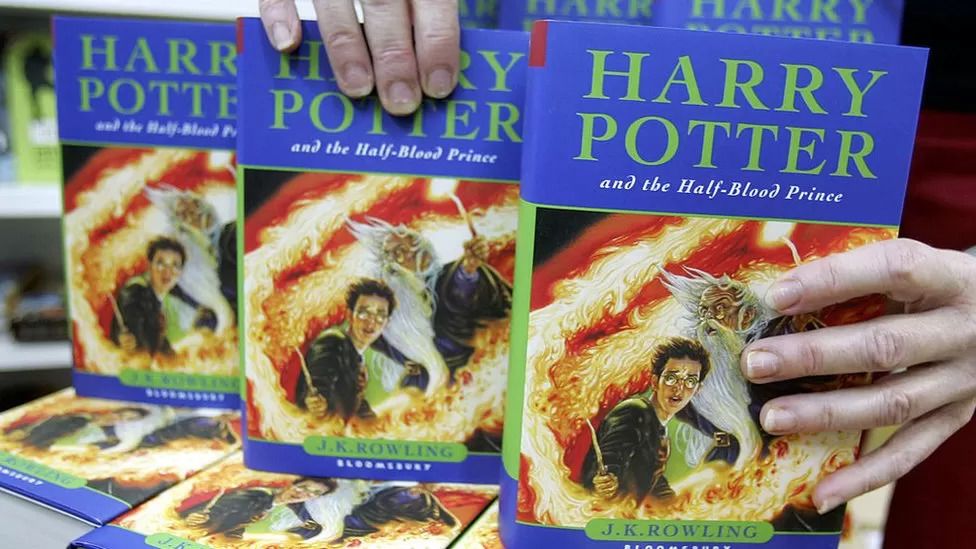 Harry Potter books to be made into new TV series
The wizarding world of Harry Potter is to be brought to life in a new TV series starring a brand new cast.
The series will be based on author JK Rowling's books and will be produced over the course of a decade, with each season based on one of the seven books.

The Harry Potter books are among the best-selling of all time, having sold more than 600 million copies worldwide.

The books have previously been turned into films, which starred Daniel Radcliffe as Harry Potter.

"The series will feature a new cast to lead a new generation of fandom, full of the fantastic detail, much loved characters and dramatic locations that Harry Potter fans have loved for over twenty-five years," Warner Bros Discovery said in a press release.

It said each season will be "authentic to the original books", with Rowling named as an executive producer on the series.

"Max's commitment to preserving the integrity of my books is important to me, and I'm looking forward to being part of this new adaptation which will allow for a degree of depth and detail only afforded by a long-form television series," Rowling said in a statement.

Rowling has become a controversial figure in recent years for her position relating to gender identity and her views on allowing trans women into women-only spaces.

Her views have led to controversy among some Harry Potter fans.

Some called for a boycott of the recently-released Hogwarts Legacy video game when it came out in February. It is one of the fastest-selling video games of 2023 in the UK and US, according to gaming industry websites. It is based on Rowling's wizarding world.