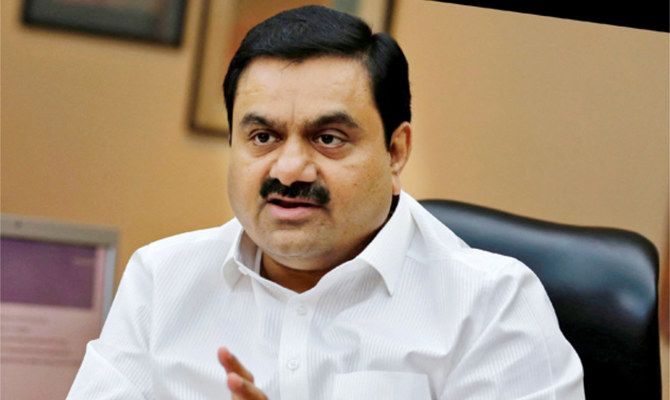 India regulator probes Adani offshore deals for possible rule violations
India's market regulator is investigating possible violation of "related party" transaction rules in the Adani Group's dealings with at least three offshore entities that have links to the brother of the conglomerate's founder, two people said.
The three entities allegedly entered into several investment transactions with unlisted units of the ports-to-power conglomerate founded by billionaire Gautam Adani over the last 13 years, said the sources with direct knowledge of the matter.

Vinod Adani, Gautam Adani's brother, is either a beneficial owner, director or has links with those three offshore entities, said the two sources, adding the regulator, the Securities and Exchange Board of India, also known as SEBI, is probing if lack of that disclosure violated "related party transaction" rules.

Under Indian laws, direct relatives, promoter groups and subsidiaries of listed companies are considered related parties. A promoter group is defined as an entity that has a large shareholding in a listed company and can influence company policy.

Transactions between such entities have to be disclosed in regulatory and public filings and require shareholder approval above a specified threshold. Violations typically attract monetary fines.

An Adani Group spokesperson said Vinod Adani is a member of the Adani family and is part of the promoter group, but he does not hold any managerial position in any of the listed Adani entities or their subsidiaries.

"This fact, like all other material information required to be reported, has been disclosed to the regulatory authorities in the past and also as and when required," the spokesperson added, without commenting on the regulatory probe into offshore entities.

The probe comes after US short-seller Hindenburg Research's Jan. 24 report alleging improper use of tax havens and stock manipulation by Adani Group, among other things — charges it has denied.

Hindenburg's report eroded more than $100 billion in the value of shares in Adani group of companies.

India's Supreme Court asked SEBI in March to investigate the Adani Group for any lapses related to public shareholding, related party rules or regulatory disclosures.

SEBI's investigation into Adani's possible "related party" transactions with offshore entities with links to Vinod Adani has not been reported before.

While SEBI investigations are continuing, top regulatory officials are due to give a status report to a court-appointed panel on Sunday, the two sources said, speaking on condition of anonymity as investigations are private.