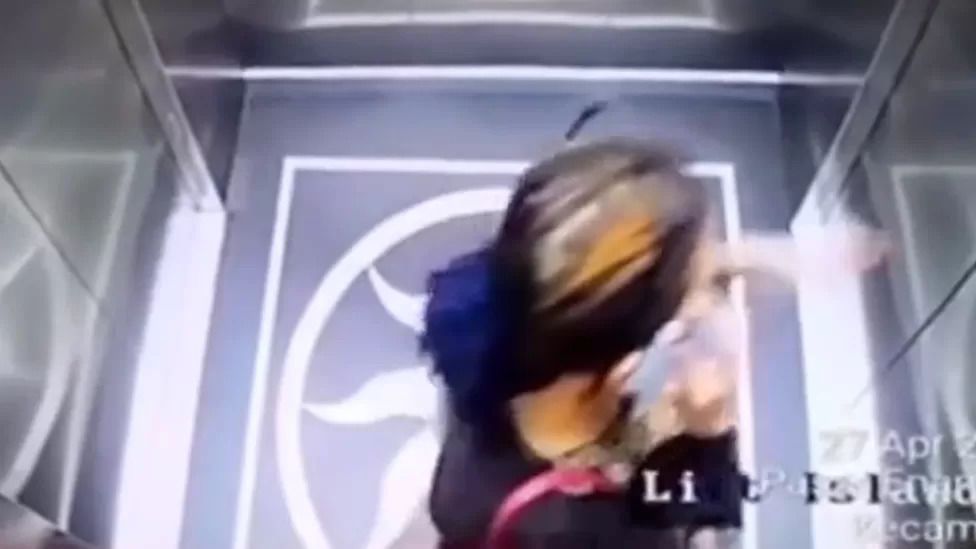 Indonesian woman falls to her death down airport lift shaft
A woman has died after forcing her way through the wrong set of doors of a lift at an Indonesian airport and falling down the shaft.
Airport staff found the body of Aisiah Sinta Dewi, 38, after being called to investigate the smell of a foul stench three days later.

A spokesman for the airport told CNN Indonesia on Monday that, when checked, the lift was running normally.

They did not say when the checks were conducted.

Ms Dewi's body has been sent to a local hospital for a post-mortem examination.

CCTV footage shows Ms Dewi's final moments before her fatal fall off the lift at the Kualanamu Airport in Medan, northern Indonesia, on 24 April.

She entered the lift through a set of doors, then turned to push a button for the second floor. She stood, waited, and began looking at her phone as a second set of doors opened up behind her. Then she appeared to push the lift button again, still facing the doors she had entered from. Ms Dewi then appeared to make a distressed phone call as she pried through the shut doors, stepping through the void.

Her body was found at the bottom of the shaft three days later following complaints to airport staff about a foul smell.

Ms Dewi's family had requested airport staff to search for her after they lost contact and could not find her at the airport terminal. Before she died, Ms Dewi reportedly phoned her niece to tell her she was trapped.

Her brother, Raja Hasibuan, blamed the incident on poor elevator security.

"This is an international-level airport. How are safety standards like this?" he said. "The response from the staff was very, very unsatisfactory."

Police have questioned 12 witnesses, including airport officers and security personnel.

They said additional witnesses may be interviewed as they search for answers.