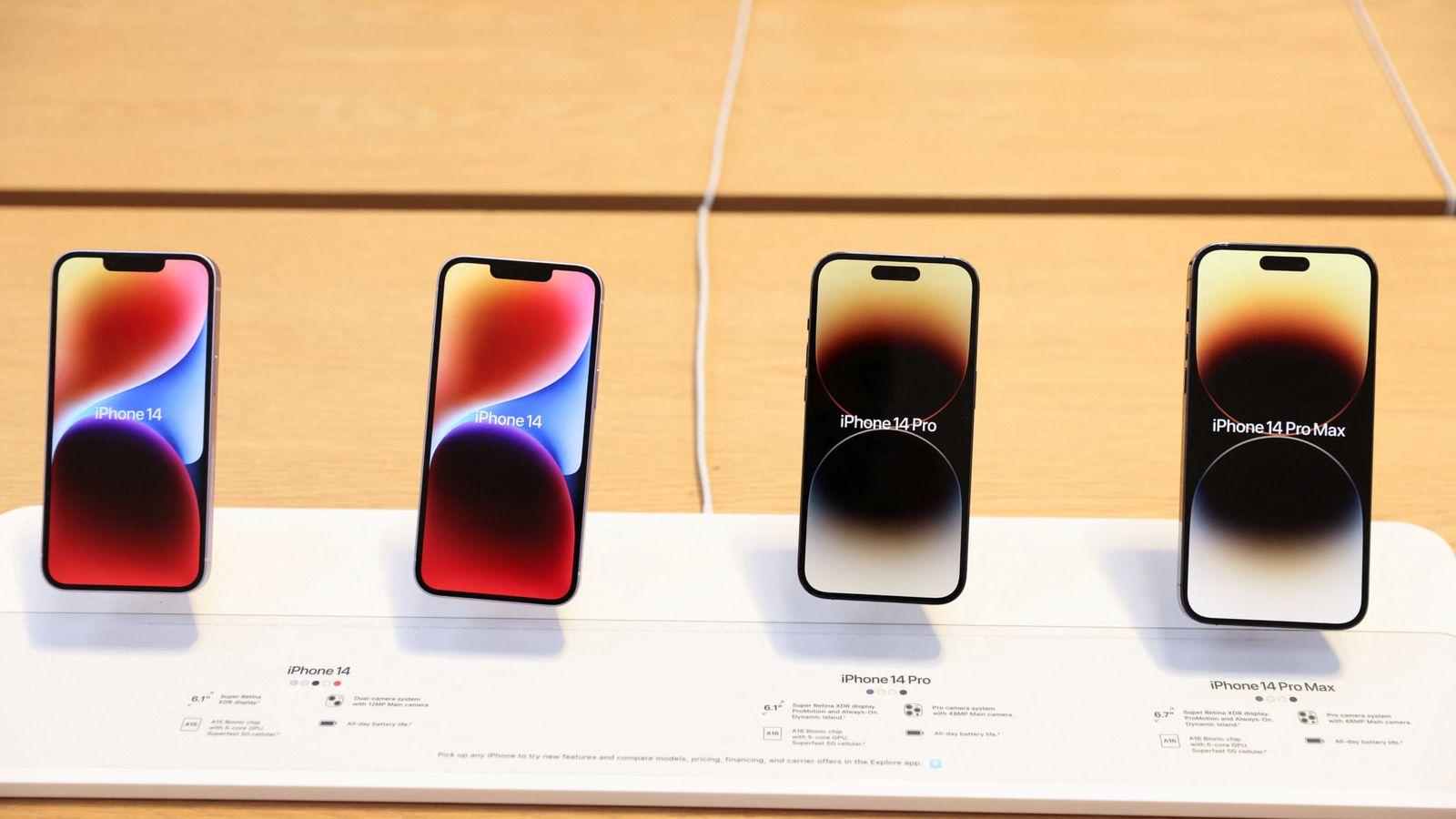 iPhone sales buck falling electronics demand trend
The tech giant reported drops in some product sales but surprised economic observers when it came to profits and revenues.
Apple has beat Wall Street expectations and market trends in reporting increased iPhone sales in its second quarter results.

Both revenues and profits were above investor predictions as a record number of iPhones were sold for the second three month period in its financial year.

Sales for the year ending 1 April dropped overall - but significantly less than expected - by 2.5% to $94.84bn (£75.42bn), better than the expected 4.4% drop to $93bn (£73.96bn).

A drop in sales of the iconic Apple product had been expected as cost of living pressures and higher interest rates pinch customer wallets and demand has been depressed following the pandemic era electronics purchase surge.

Instead, a 1.5% rise in Apple's iPhone revenue was recorded despite a more than 3% decline being expected. The increase came, chief executive Tim Cook said, thanks to three countries.

"We set records for the iPhone installed base in every geographic segment, and we had very strong 'new to' [sales in] emerging markets, particularly in Brazil, India and Mexico."

"We were thrilled by our performance in emerging markets," Cook told Reuters. Mr Cook was recently in India to open Apple's first retail stores in the country.

There are well over a billion iPhones in active use, the Apple investors conference call heard.

Some Apple products, however, succumbed to the downward trend for electronics sales. Sales of Apple's mac laptops dropped 30% and iPad revenue was down.

Wearable sales, such as the Apple watch and AirPods dropped by a single percent.

Sales in China also fell nearly 3% to $17.8bn (£14.15bn).

Apple earned $24.16bn (£19.21bn) during January, February and March, equivalent to $1.52 (£1.20) a share. It's down slightly from $25bn (£19.88bn) a year ago.

Supply chain woes that had previously dogged production disappeared. Cook said there were no material shortages at all over the three months.

Apple was just the latest tech giant to report better than expected results. Tech stocks have been behind increases to the S&P 500 index of the largest companies listed on US stock exchanges.

Company shares rose 2% in after hours trading following the announcement.