Kawa, one of Iran's protest leaders, is wanted by the Iranian regime and is hiding out in a safe house over the border in northern Iraq.
Kawa adjusts his baseball cap and sips some hot tea.

He is a slight, softly spoken young man with few distinguishing features.

His friends roar with laughter when he asks us not to show his ears on camera. It's a moment of levity, but Kawa is deadly serious.

As one of Iran's protest leaders, he is a wanted man, and the threat of imprisonment and torture hangs over him.

"At night, I'm always ready to flee if they raid our house. I have prepared everything."

We are in a safe house over the border in northern Iraq. He's briefly left Iran but is still taking no risks - Iranian agents operate here.

"You sense the fear and terror in society," he admits, but adds "morale is very high".

"We are waiting and looking for a window to come back to the street. Anything small that happens would bring people back to the street."

More than 500 people are estimated to have been killed since nationwide protests broke out in September, over the death of a young woman in police custody who was arrested for wearing her hijab "incorrectly".

Kawa thinks Iranian society is hardening against the regime. He tells me a story about one night when the feared Basij paramilitary forces fired on a mosque as they were readying bodies for burial.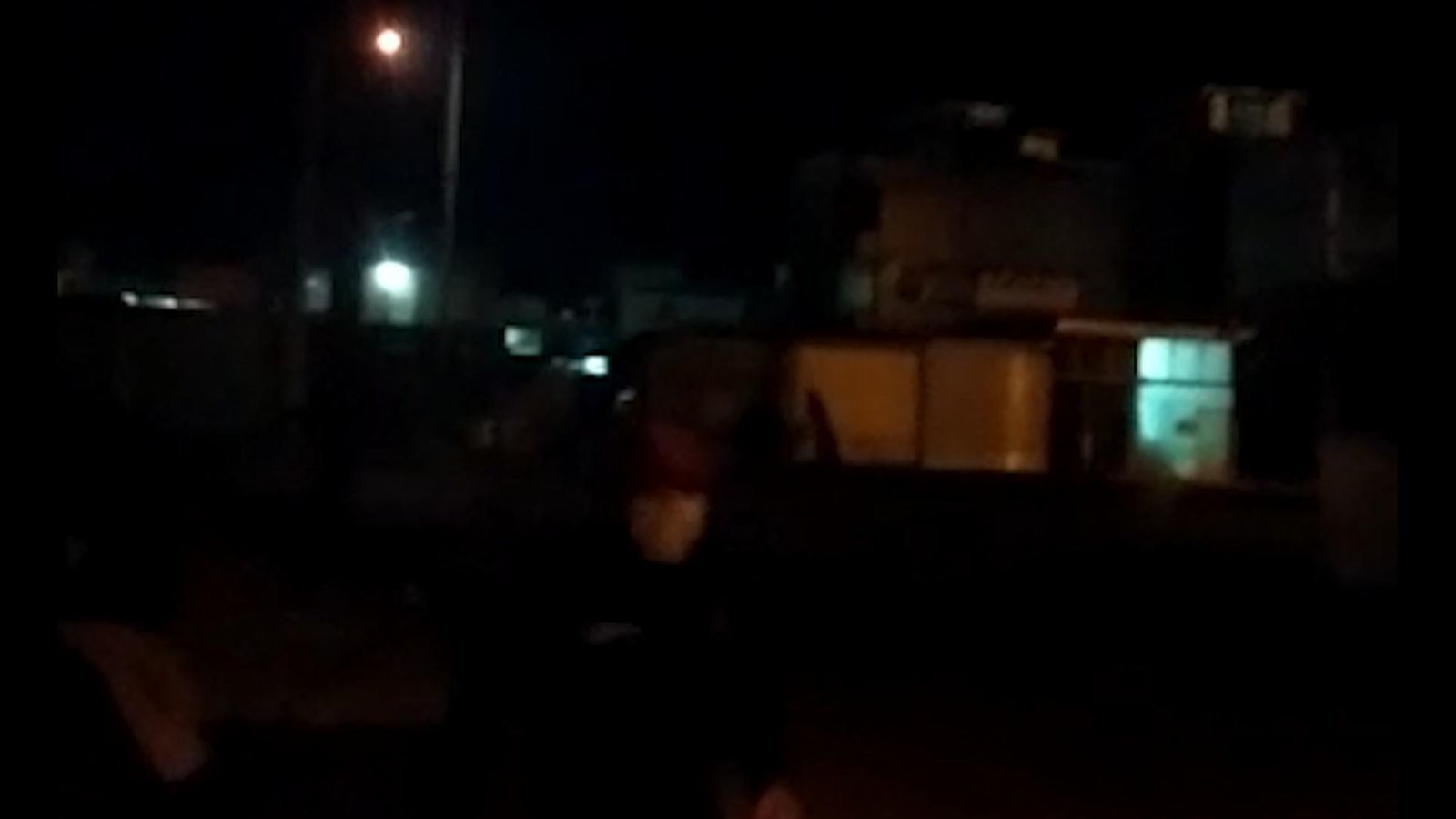 "People had gone to the hospitals so the corpses would not be taken by the regime. They [the protesters] brought a body to wash it and bury it," he says.
"At that moment the regime fired on the mosque.
"People gathered in the mosque and the regime fired from the roof and several people were wounded. They fired on people with AK47s, firing round after round.
"There were women and children with us, and I did not see anyone with us wearing military fatigues. The way they shot at us was like they were attacking an armed group, but we were civilians."
'More violence ahead'

Kawa also believes there will be more violence in the coming months as the anniversary of the 1979 Islamic Revolution approaches.

Sky News has been sent footage of protesters peppered with hundreds of pellets embedded in their skin. It is proof that the Iranian regime is using shotguns against the demonstrators.

We also have video of doctors working to save these patients in secret makeshift clinics in private apartments - if the protesters go for treatment in hospital they will immediately identify themselves to the regime.

The doctors are taking huge risks too, smuggling medicine and supplies out of hospitals to help the protesters.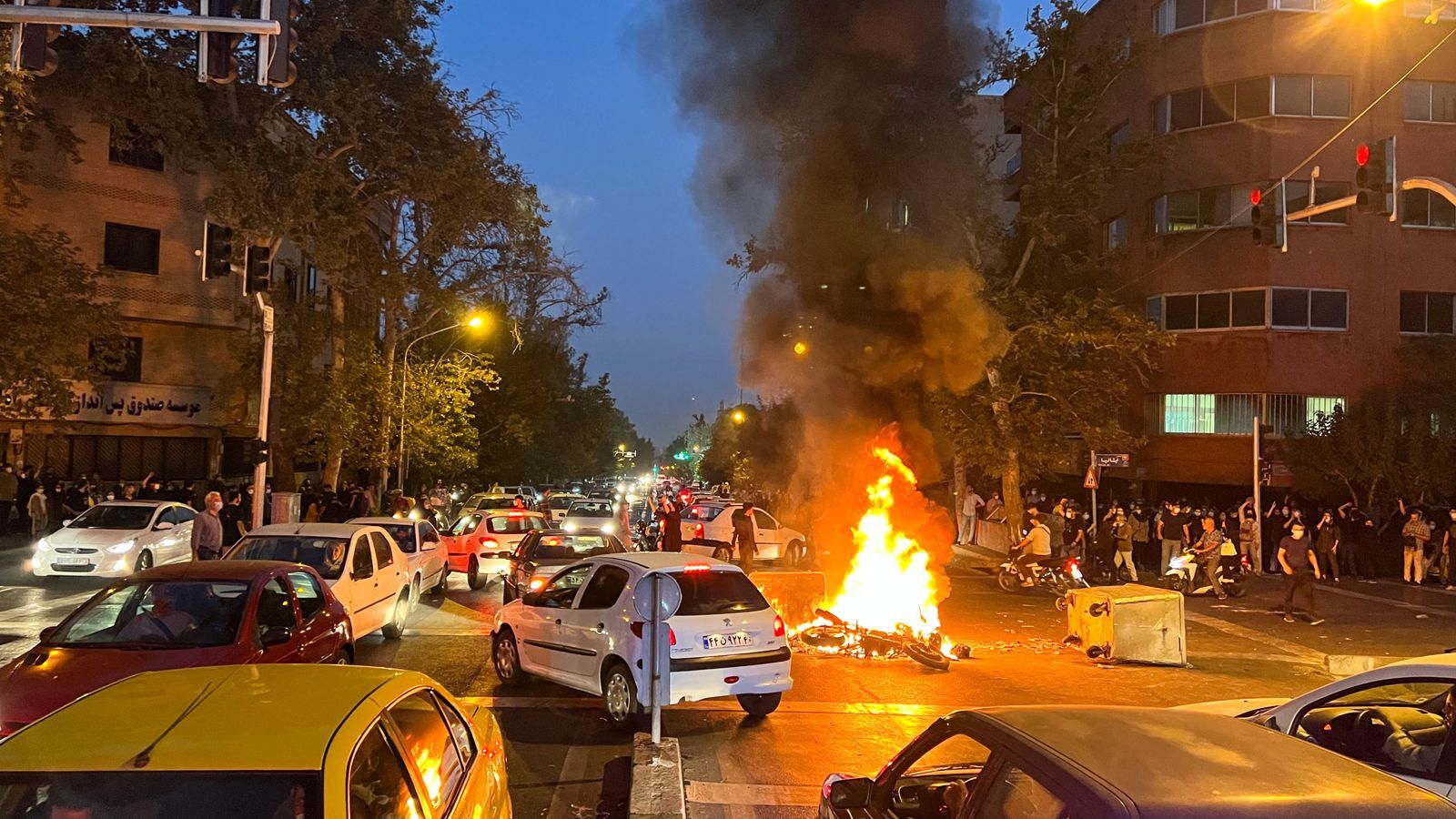 It's proof of an extensive underground network - the anti-government feeling is deeper than street level.

"The doctors' help... is of critical importance to the wounded protesters," an activist inside Iran told Sky News.

"If these secret medical teams were not available, most of the wounded would most likely die because infections would spread to their bodies from their injuries.

"Some, whose medical situations were not good, had to have their hands or arms amputated."


'People have become more daring'

Kawa will go back to Iran to continue organising the uprising. I ask him how he feels at that prospect.

"I feel it is my responsibility to go back and resume my activity until my people are free," he says.

"I see victory in the fact that people have become united, they have one objective and they are closer to each other.

"People have become more daring and towards the end of the Islamic republic.

"I want the Islamic republic to disappear and for our people to be freed."