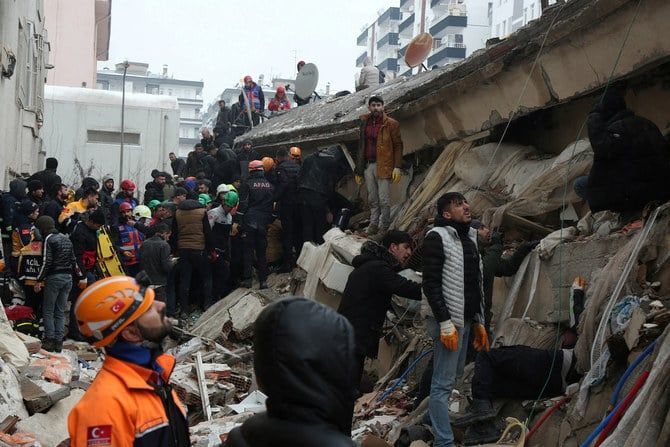 Japan to send rescue teams to Turkiye following big quake
The Japanese government on Monday decided to dispatch the Japan Disaster Relief Team/ Rescue Team to conduct search-and-rescue operations for missing persons in response to a request from the Turkish government following the devastating earthquakes there.
The rescue team advance party was scheduled to leave for the site on Monday evening.

Based on the request of the Turkish government, and in consideration of the humanitarian perspective and friendly relations with Turkiye, Japan decided to provide emergency humanitarian assistance.

At around 4:17 a.m. local time on Monday, an earthquake of magnitude 7.8 occurred in the southeastern part of Turkiye. Other large quakes followed soon after.

Turkiye's Disaster and Emergency Management Agency has said that the earthquakes in the south of the country have killed 912 people and injured about 5,385 so far. The figures are expected to rise significantly.

The Japanese statement didn't mention Syria and who was also hit hard and suffered considerable damage by this earthquake.