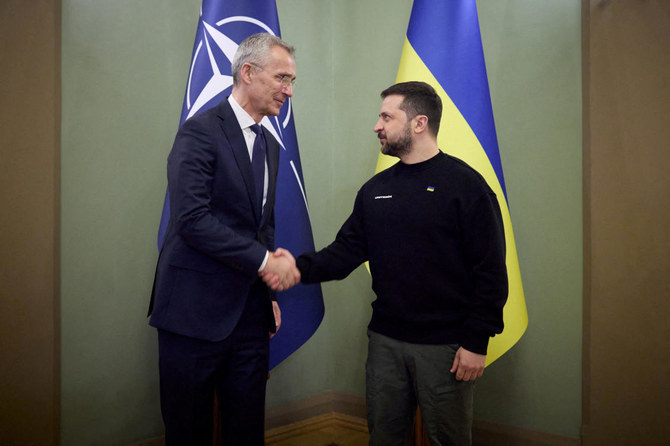 Ukrainian President Volodymyr Zelensky Pushes for NATO Membership, Met with Opposition from Russia
Ukrainian President Volodymyr Zelensky has expressed his desire for Ukraine to join the North Atlantic Treaty Organization (NATO), a move that has been met with opposition from Russia.
In response to Zelensky's remarks, Kremlin spokesman Dmitry Peskov stated that if Ukraine were to join NATO, it would cause problems for many years to come.

Peskov claimed that many European Union countries understand the issue but that the United States ultimately calls the shots within the military alliance.

The prospect of Ukraine joining NATO has been a source of tension between Russia and the West for many years.

In 2008, NATO leaders agreed that Ukraine and Georgia would one day become members of the alliance.

However, no concrete steps or timetable have been published to bring Ukraine closer to NATO.

Peskov emphasized that the Russian Federation would ensure its interests and security, stating that the expansion of NATO and its direct approach to Russia's borders would be unacceptable.

The Kremlin has long viewed NATO's expansion into eastern Europe as evidence of Western hostility towards Russia, and cited it as a key reason for its decision to send troops into Ukraine in February 2022.

NATO, which currently has 31 member states, insists that it is a purely defensive alliance that poses no threat to Russia.