London City Airport has scrapped the 100ml liquid limits rule in hand luggage just in time for the Easter school holidays.
The east London airport will be the first in the UK to make the changes to the restrictions, which have been in place since 2006.

This is thanks to new high-tech CT machines, similar to ones used in hospitals, which will replace old scanners.

They're able to produce a high-resolution 3D scan of passengers' bags, meaning staff can easily inspect them from all angles.

Instead of 100ml, the liquid limit will now be two litres in hand luggage.

Passengers will also no longer have to place creams and cosmetic items in a plastic bag when going through security.

This also applies to laptops in the new scheme, which won't need to be removed from flyers' bags to be scanned separately.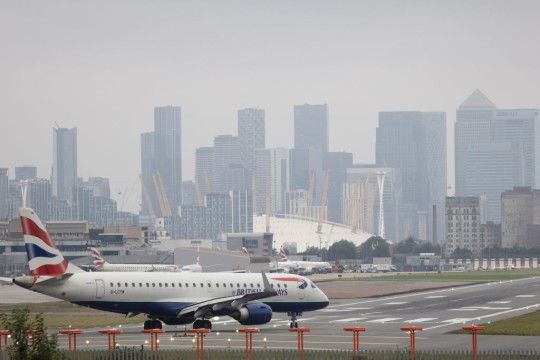 The east London airport will introduce the new scanners in the coming weeks

The airport's chief executive Robert Sinclair noted the tech would help speed up lengthy security queues.

He said: 'The good news for anyone planning a holiday or a business trip is that we will be the first mainstream UK airport to offer a fully CT security experience from the end of this month.

The new lanes will not only cut hassle but also queuing times, which I know passengers will love.'

A spokesperson added to Metro.co.uk: 'We're very pleased that the new machines in operation now and have our full compliment of 4 in place ahead of the Easter getaway.'

The new machines and liquid rules are set to be rolled out across all major UK airports in the months to come.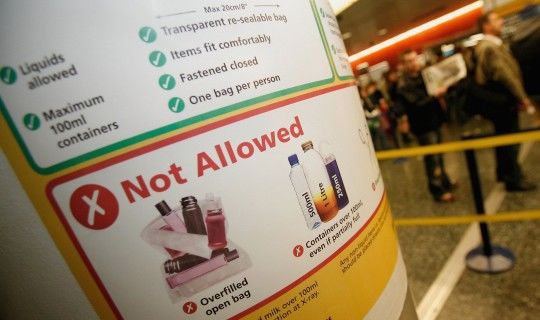 The 100ml hand luggage rule will soon be scrapped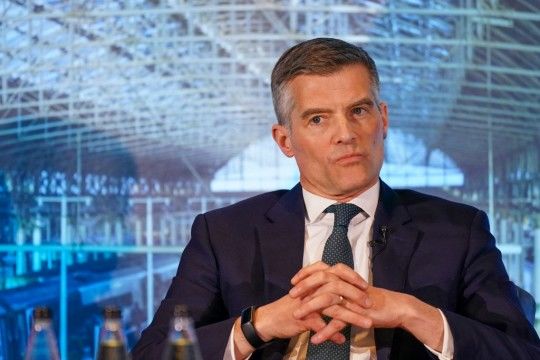 Transport secretary Mark Harper outlined new plans back in December 2022

The government announced in December 2022 a deadline of June 2024 to get the new technology set up.

Transport secretary Mark Harper said at the time: 'The tiny toiletry has become a staple of airport security checkpoints, but that's all set to change.

'I'm streamlining cabin bag rules at airports while enhancing security.

'By 2024, major airports across the UK will have the latest security tech installed, reducing queuing times, improving the passenger experience, and most importantly detecting potential threats.'

Trials of the new and improved scanners have been underway at some of the UK's busiest airports since 2018.

This has included Terminal 3 in London Heathrow, Gatwick and Birmingham.

The 100ml rule was first brought in to UK airports back in 2006 after a foiled terror attack plot using liquid explosives at Heathrow.

The plan was to bring hydrogen peroxide-derived explosives onto transatlantic planes inside soft drink bottles.