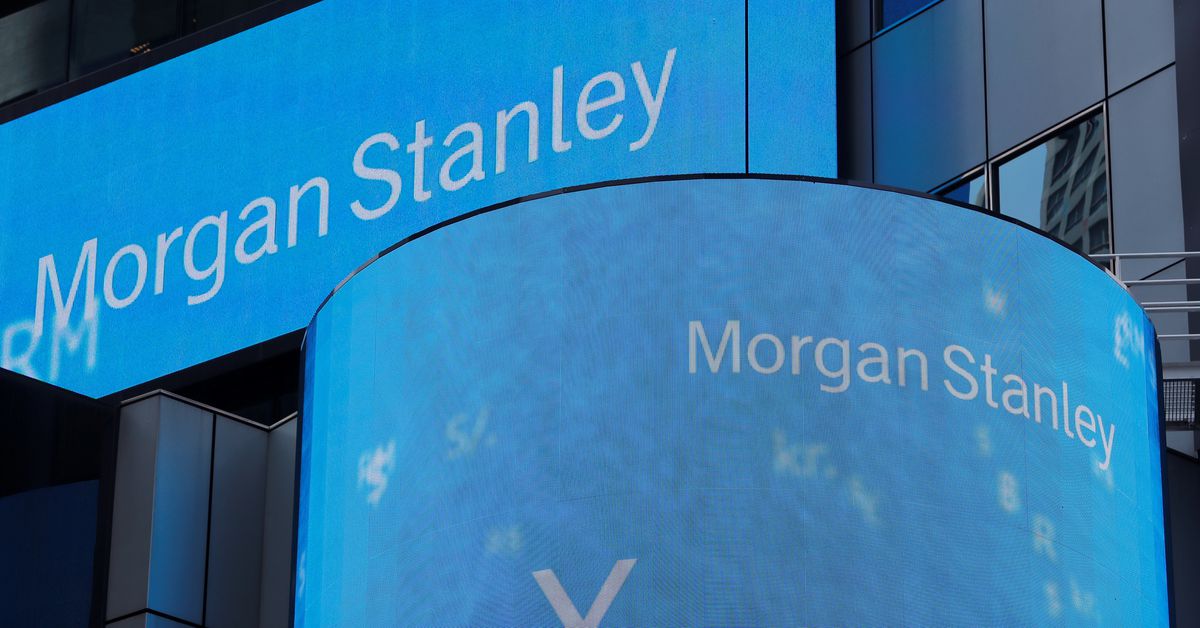 Morgan Stanley, BlackRock funds among those exposed to regional bank failures
Mutual funds managed by Morgan Stanley (MS.N), Fidelity, and BlackRock (BLK.N) appear to be among the most exposed to the collapse of Silicon Valley Bank and Signature Bank, Morningstar data showed, as a market selloff has erased more than $100 billion of U.S. banks' value.
Few funds held positions that alone appeared large enough to badly damage them, though further selloffs in regional bank shares could increase the pressure, said Todd Rosenbluth, head of research at data analysts firm VettaFi.

He said mutual fund investors got the benefits of portfolio diversification. "But it depends what else the fund owns. Financials in general and regional banks more specifically are being hurt (by) the uncertainty and risks that they could face a similar challenge."

Regulators closed Signature Bank on Sunday, marking the third-largest bank failure in U.S. history, after Silicon Valley Bank on Friday became the country's second-largest bank to collapse. Shareholders of both lenders were wiped out, though U.S. authorities took emergency steps on Sunday to help their customers.

The $102 million Morgan Stanley Institutional Global Concentrated Portfolio Class R6 had 4.1% of its assets in Silicon Valley Bank as of the end of December, the second-highest among all U.S. mutual funds, according to Morningstar. The fund closed 3.3% lower Friday, and is up 1.2% so far this year.

The $3.9 million BlackRock Future Financial and Tech ETF , meanwhile, held 3% of its assets in Signature and 1.7% in Silicon Valley Bank as of the end of December. The fund was down 3.9% in Monday afternoon trade.

The $47 million Fidelity Disruptive Finance fund, meanwhile, held 4.2% of its portfolio in Signature and 2.3% in Silicon Valley Bank at the end of December. The fund fell 4.5% on Friday and is down nearly 4% so far this year

Morgan Stanley, Blackrock, and Fidelity did not respond to requests for comment.

Shares of regional banks plunged Monday on contagion fears, with First Republic Bank (FRC.N) dropping more than 65% and Zions Bancorp (ZION.O) falling more than 25%.

The KBW Regional Banking Index (.KRX) is down 15.1% for the year, trailing the S&P 500, which is up about 1.3%.

Prior to the fall of Silicon Valley Bank, financial shares had drawn some U.S. investors, who expected rising interest rates to lift bank margins. Investors put $500 million more into financial stocks last week, the third-largest inflow among all U.S. sectors, according to BofA Global Research.