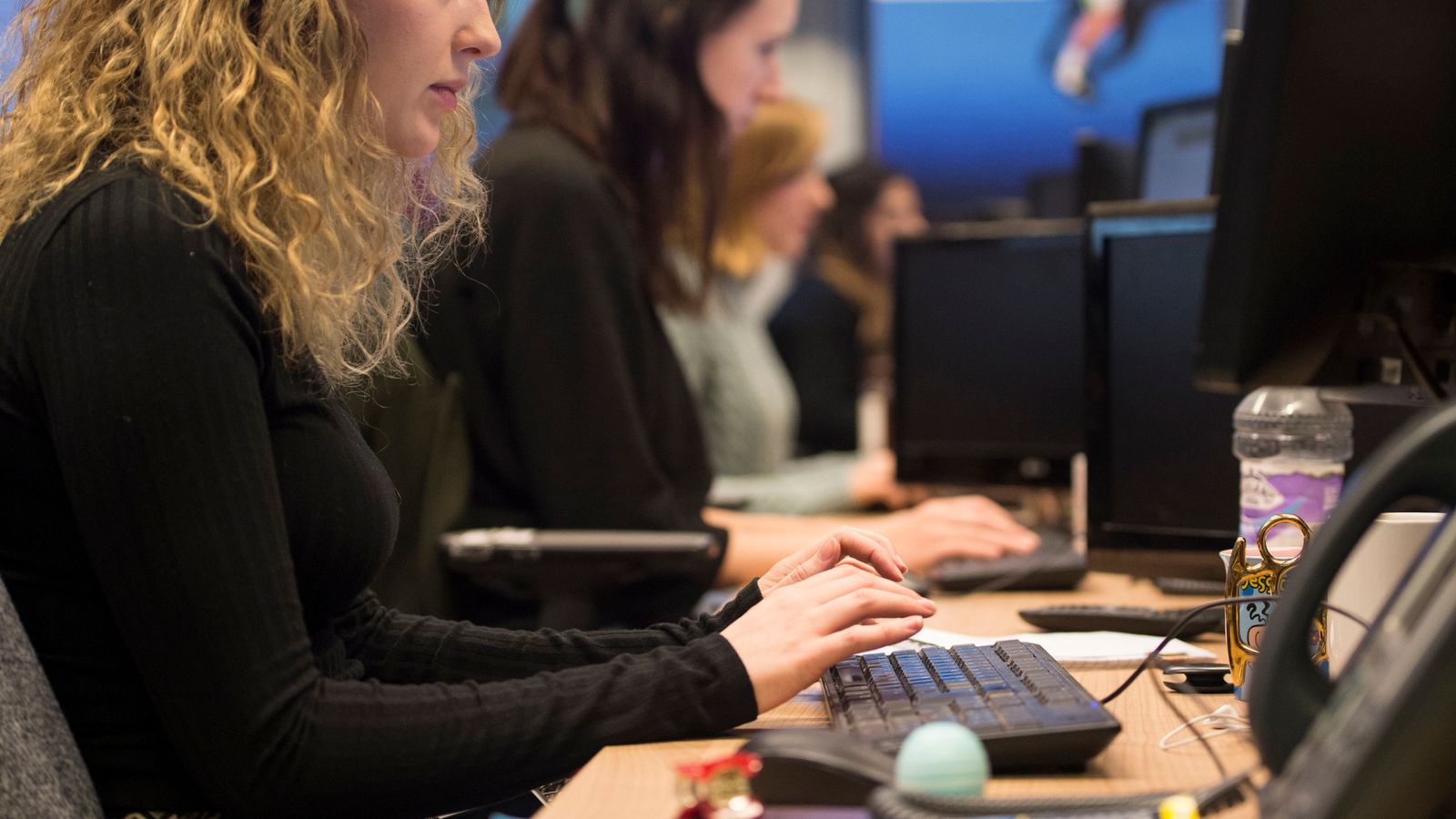 Most young women sexually harassed, bullied or verbally abused at work, poll suggests
The findings come amid scrutiny of workplace treatment of women following a series of recent claims of sexual misconduct at high-profile organisations including the CBI.
Almost two thirds of young women have experienced sexual harassment, bullying or verbal abuse at work, according to a new poll.

Some 62% of those in the 25-to-34 age group reported being pestered or persecuted on work premises - as well as during virtual meetings, over email and on the phone, the survey by the TUC found.

Overall, 58% of women of all ages reported they had experienced being harassed, bullied or verbally abused while trying to do their job.

However the TUC said it was not just colleagues who were responsible for the mistreatment.

The poll found that in almost 40% of the most recent incidents to affect a victim, responsibility lay with a third party, such as a customer or client.

The findings come amid scrutiny of workplace treatment of women following a string of recent allegations of sexual misconduct at high-profile organisations, including the ongoing storm engulfing the Confederation of British Industry (CBI).

Its new director general recently apologised to female staff following claims of a "toxic" culture at the business lobby group, including allegations of sexual misconduct and rape, some of which police are investigating.

Meanwhile MPs are also currently considering a proposed new Worker Protection Bill, which aims to strengthen laws against sexual harassment and assault towards staff, including by third parties.

The private member's bill was put forward by Liberal Democrat MP Wera Hobhouse with ministers' support, although there have been reports in recent weeks that the legislation could be dropped or altered after concerns were raised by some backbenchers.

TUC general secretary Paul Nowak said: "Every woman should be safe from sexual harassment. But every day we hear stories about the extent of sexual harassment in our workplaces.

"And we know many women in public-facing jobs - like retail workers and GP receptionists - suffer regular abuse from customers and patients.

"Ministers must urgently ensure this bill passes in full - or they will let down working women right across the country."

The poll, of more than 1,000 workers, also found that less than one in three women who experienced sexual harassment told their employer about it, while 43% of victims said they had been pestered at least three times.