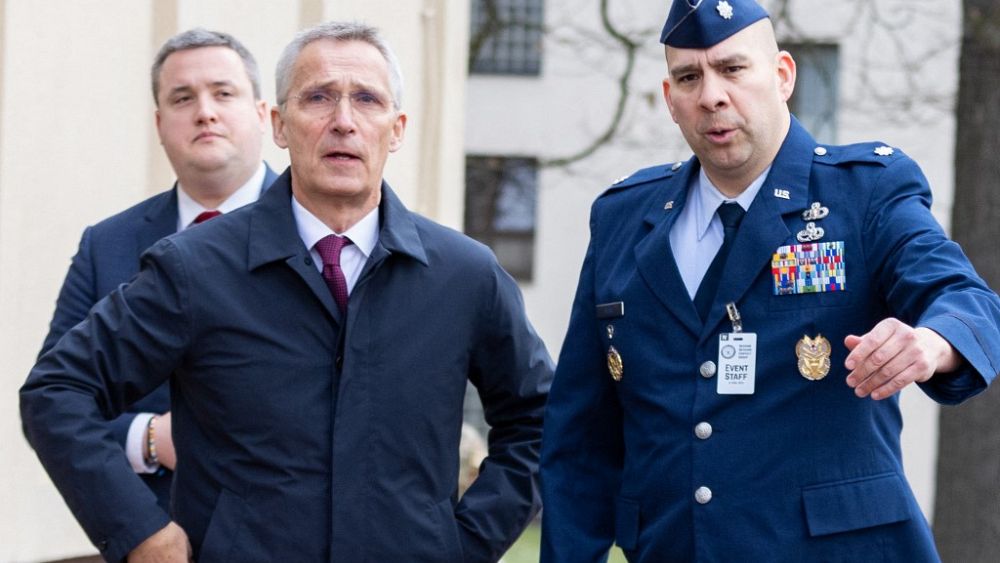 NATO chief stresses continued support for Ukraine at Ramstein talks
NATO has pledged to increase military aid for Ukraine.
Ahead of a meeting of allies at Ramstein airbase in Germany on Friday, NATO Secretary General Jens Stoltenberg stressed the importance of continued support for the country.

"I just came back from Kyiv yesterday night and I met with President Zelenskyy, and his message was that he really appreciates and welcomes the strong support NATO allies and partners have provided for Ukraine, but also counts on us to continue to support Ukraine in the future," said Stoltenberg.

At the talks, the US Defence Secretary, Lloyd Austin, said the United States will begin training Ukrainian forces on how to use and maintain Abrams tanks in the coming weeks, as the US continues to speed up its effort to get them on the battlefield as quickly as possible.

"We've also expedited our M1 Abrams timelines to supply Ukraine with more armoured capability in the coming months," added Austin. "All of this is huge progress, and I am confident that this equipment and the training that accompanies it, will put Ukraine's forces in a position to continue to succeed on the battlefield."

Officials say 31 tanks will arrive at Grafenwoehr Training Area at the end of May and the troops will begin training a couple of weeks later. Training will last about 10 weeks.

Speaking alongside Austin, US General Mark A. Milley said the US tanks were the "best in the world" and that they would "be very effective on the battlefield."