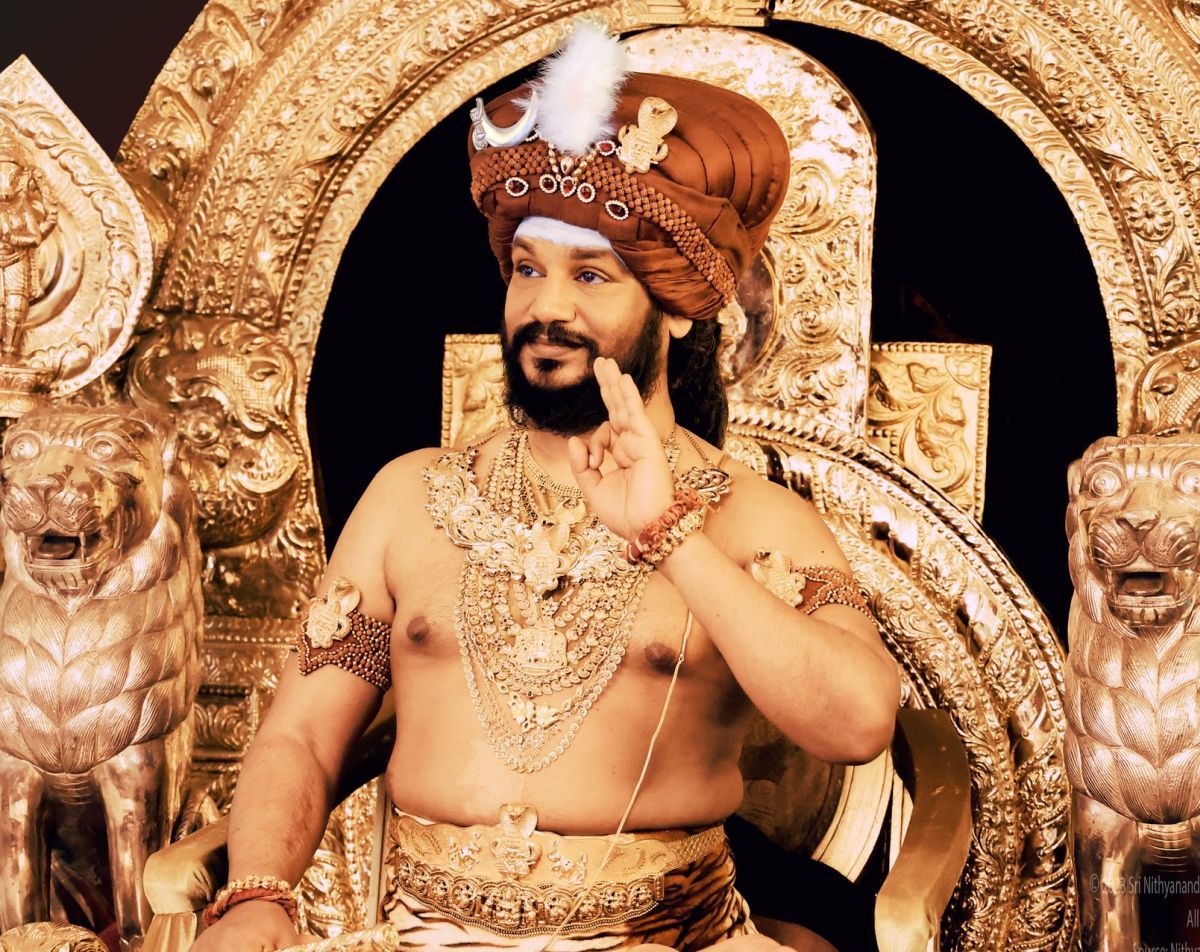 Nithyananda's 'Kailasa' Cons 30 US Cities With "Sister City" Scam: Report
The sister-city agreement between Newark and the fake "United States of Kailasa" was inked on January 12 this year and the signing ceremony took place at City Hall in Newark.
Self-proclaimed godman and fugitive Nithyananda's "United States of Kailasa" has signed a "cultural partnership" with over 30 American cities, a media report has said, days after the city of Newark in the US state of New Jersey said it rescinded a "sister-city" agreement with the fictional country.

The sister-city agreement between Newark and the fake "United States of Kailasa" was inked on January 12 this year and the signing ceremony took place at City Hall in Newark.

Nityananda, whose mind-bending spiritual homilies wrapped in a sheen of pseudo-science has provided much mirth on social media, claims to have set up a country called the "United States of Kailasa" in 2019.

According to its website, there are over 30 American cities that have signed a cultural partnership with the fake nation of Kailasa --- cities from Richmond, Virginia to Dayton, Ohio, to Buena Park, Florida literally all over the map, according to a Fox news report on Thursday.

The report said that "we are finding out the supreme fake pontiff" has a "long list of cities he has duped.

It said that it reached out to some of the cities in the US for a reaction on signing an agreement with the fake nation.

"And so far most of the cities have confirmed these proclamations are in fact true," the report said.

Jacksonville, North Carolina told Fox News: "Our proclamations with Kailasa are not an endorsement. They are a response to a request and we do not verify the information that is requested." Fox News blamed the cities for not "googling" for information about the fake nation.

"If someone wants a proclamation, someone gets a proclamation. They'll just say you're an exotic Hindu Island and they'll name a street after you," the Fox News anchor said.

The report added that it's not just mayors or city councils but "people running the federal government" who are falling for the fake nation too.

It added that according to the fake guru, two members of the Congress have given Kailasa "special congressional recognition." One of them is Congresswoman Norma Torres of California, who is on the House Appropriations Committee.

"So, the person who decides what we spend our tax dollars on just got duped by an alleged rapist guru with a fake country," the Fox News anchor said.

Republican Troy Balderson from Ohio also presented "his divine holiness and pontiff of Hinduism congressional recognition." Earlier this month, Press Secretary in the Department of Communications, City of Newark, Susan Garofalo had told PTI in an email that as soon as "we learned about the circumstances surrounding Kailasa, the City of Newark immediately took action and rescinded the sister city agreement" on January 18.

"Based on deception, the ceremony was groundless and void...Although this was a regrettable incident, the City of Newark remains committed to partnering with people from diverse cultures in order to enrich each other with connectivity, support, and mutual respect," Garofalo said.

Newark Councilman at Large Luis Quintana sponsored the motion to rescind the agreement.

He said during official proceedings that going forward any city entering into a sister city agreement "must be in good standards of human rights.

"We cannot bring Sister Cities International into an issue where there is controversy. This is an oversight, cannot happen any longer," he said, adding that Newark cannot put itself in a situation where there is a sister city that has no human rights.

He had said going forward, it must be ensured that while sister cities are encouraged, agreements cannot be entered into with "governments that don't have human rights."

The Fox News report quoted a Newark resident to say that the sister-city agreement with a fake nation was an embarrassing episode for the city.

"I think that's embarrassing that he didn't do his background research before entertaining them."

Last month, USK representatives attended two UN public meetings in Geneva - a general discussion on 'Equal and inclusive representation of women in decision-making systems' organised by the Committee on the Elimination of Discrimination against Women (CEDAW) on February 22, and the general discussion on the General Comment on economic, social cultural rights and sustainable development on February 24, hosted by the Committee on Economic, Social and Cultural Rights (CESCR).

Responding to questions on the United States of Kailasa's participation at the UN forums, the Office of the United Nations High Commissioner for Human Rights (OHCHR) had said registration for such public events is open to NGOs and the general public.

"Anyone can submit information to the treaty bodies, who will use their judgment to determine the credibility of the submissions received."

"On the day of the CEDAW general discussion, USK members were prevented from distributing promotional material in front of and inside the conference room. Their written submission to CEDAW will not be published by the Committee as it is irrelevant to the topic of the general discussion," OHCHR had said.

Nithyananda is wanted in India on several charges of rape and sexual assault - allegations he denies.

The Kailasa website counts "two billion practising Hindus" among its population.