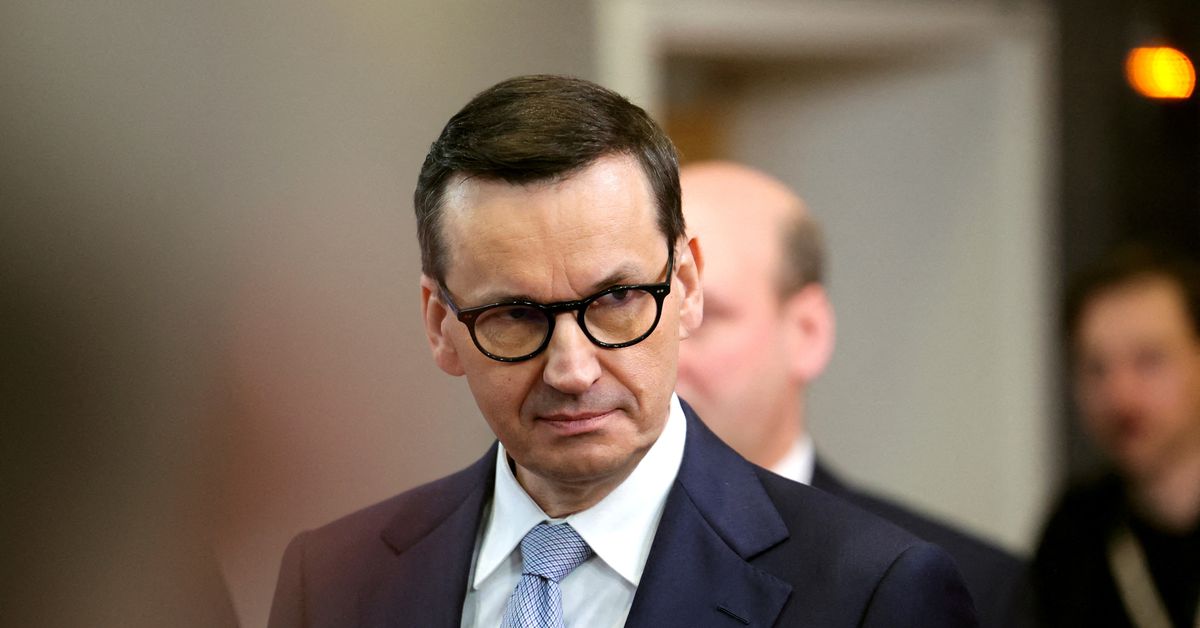 Polish PM says fast-track route for Moldovan EU membership is possible
Fast-tracking Moldova's accession to the European Union could be possible, Poland's prime minister said on Thursday, as Chisinau seeks to join the bloc amid fears it could be drawn into the conflict in neighbouring Ukraine.
Moldova became an EU membership candidate in 2022 along with Ukraine in a boost to the pro-Western ambitions of its government which has repeatedly accused Russia of trying to destabilise the country.

The former Soviet republic of 2.5 million people borders Ukraine and has Russian peacekeepers stationed in the pro-Moscow breakaway Transdniestria region.

"I believe an accelerated path is possible," Mateusz Morawiecki said during a visit to Chisinau. "Either it will be a really fast track, or the negotiations will get bogged down in long talks... I hope that the European Union will open more widely to Ukraine and Moldova."

Moldovan Prime Minister Dorin Recean thanked Morawiecki for Poland's support.

"The reforms we are carrying out bring us closer to the European Union," he said. "Despite all the challenges and crises, we have understood that we can move along the path of integration with the EU more quickly."

Recean became prime minister in February after his predecessor Natalia Gavrilita resigned following a turbulent 18 months in power marked by economic turmoil and the spillover effects of Russia's invasion of Ukraine.