The prospect of a two-hour church service, full of ceremony and importance, is a daunting prospect for most, let alone if you've just turned five.
But luckily for Prince Louis, the youngest royal at the Coronation had his sister Princess Charlotte to hold his hand, physically and metaphorically.

Their older brother Prince George had a formal part to play as one of their grandfather King Charles' pages of honour.

But Louis and Charlotte ended up taking a starring role too thanks to their antics during the day.

They arrived with their parents the Prince and Princess of Wales, with Charlotte in a matching Alexander McQueen outfit to her mother, down to a miniature version of Catherine's silver leaf headdress.

Louis, meanwhile, wore a dark blue tunic by Savile Row tailors Dege and Skinner.

Perhaps offering reassurance, or making sure he went the right way, eight-year-old Charlotte held Louis' hand as they processed through the abbey behind their parents.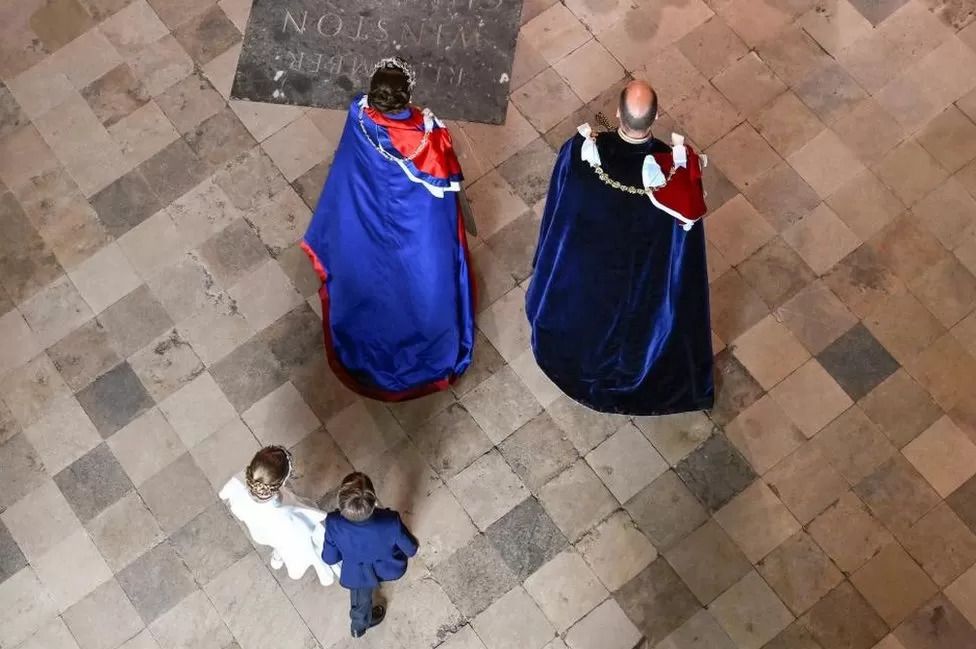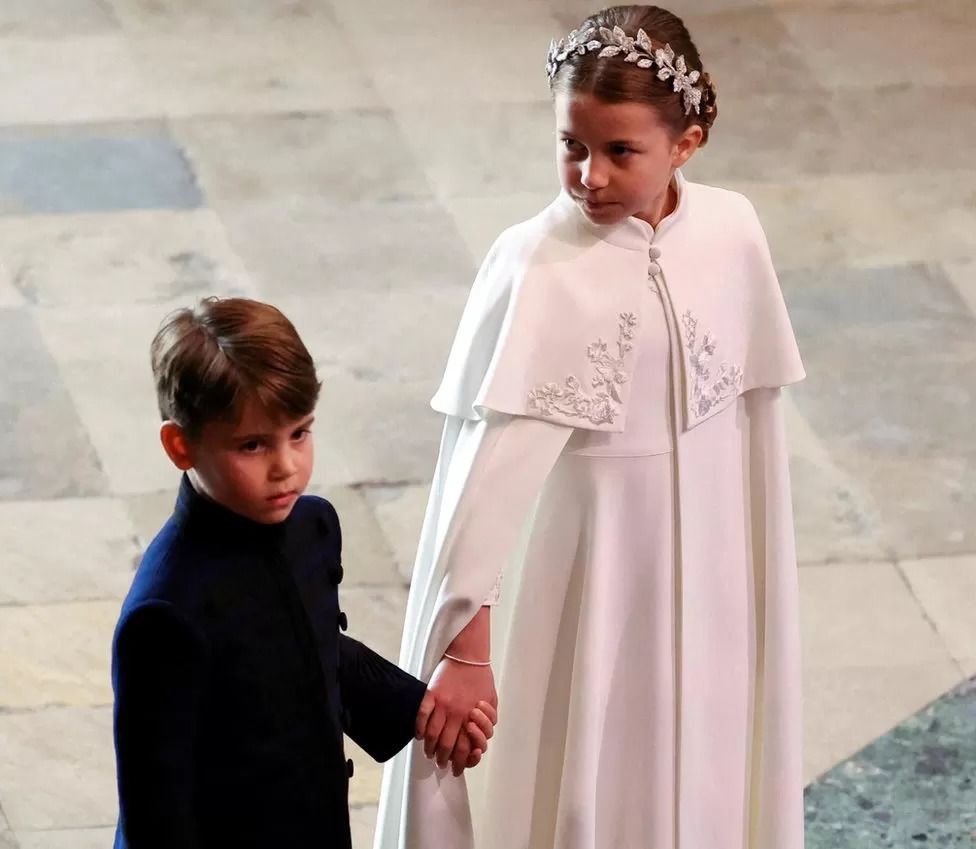 Once the Coronation proper started, they took their front row seats alongside their parents. The solemn, religious ceremony elicited a yawn or two from the young prince - and he could also at times be seen pointing things out to Charlotte from their seats near the high altar.

His age is no doubt why a break was arranged, with viewers noticing Louis had disappeared from his seat, returning in time to sing God Save the King.

He had not attended the last major royal event, the funeral of his great-grandmother Queen Elizabeth II in September, when he was just four, as he was felt to be too young.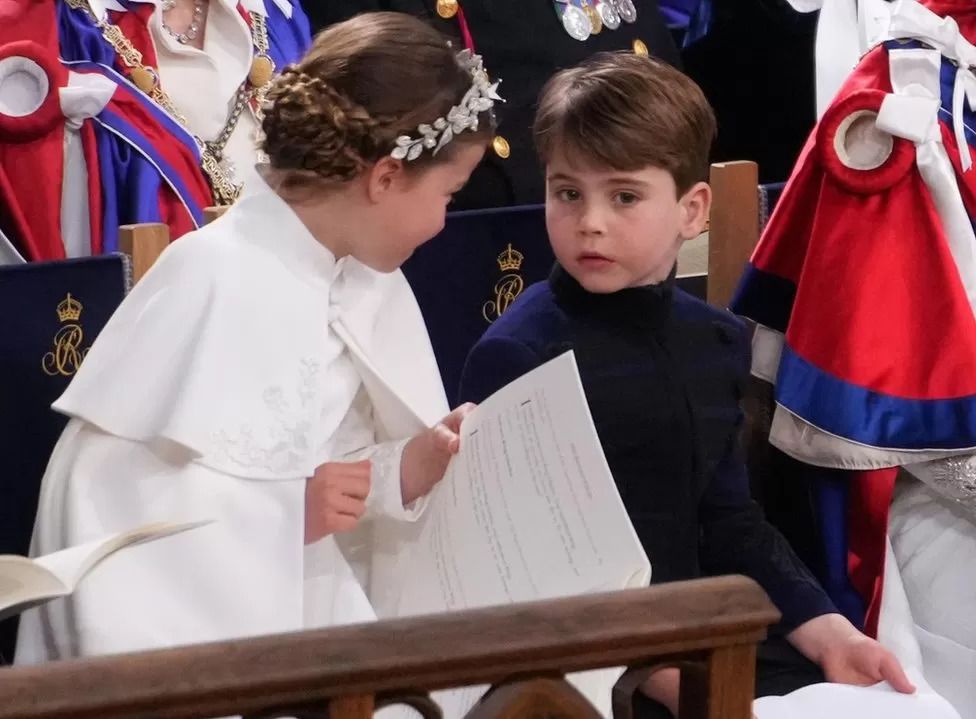 The siblings followed along with the order of service during the Coronation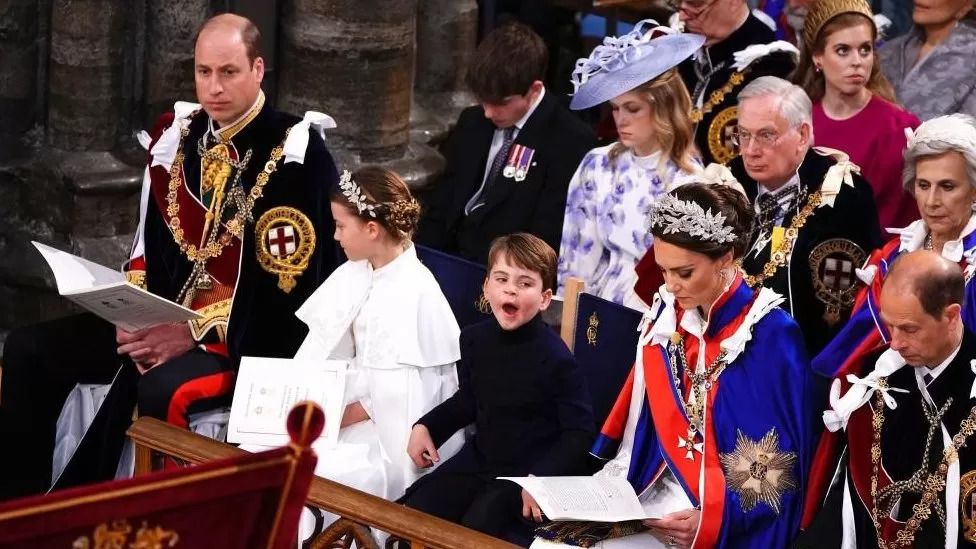 But that wasn't enough to stop Louis from yawning during the two-hour event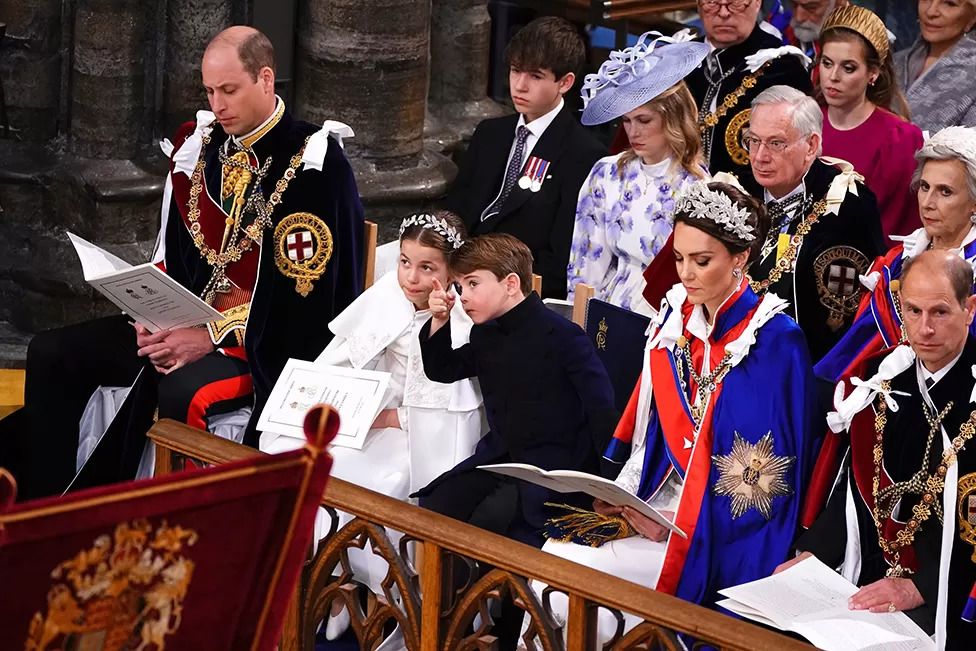 After the King was crowned and the formal part of the day was over, the Wales family met up with Prince George as he completed his duties.

They took their places in the royal procession to Buckingham Palace, in the first carriage behind the Gold State Coach.

Louis pressed his face close to the glass on one side of the bench, sat opposite his parents, as he waved at the waiting crowds.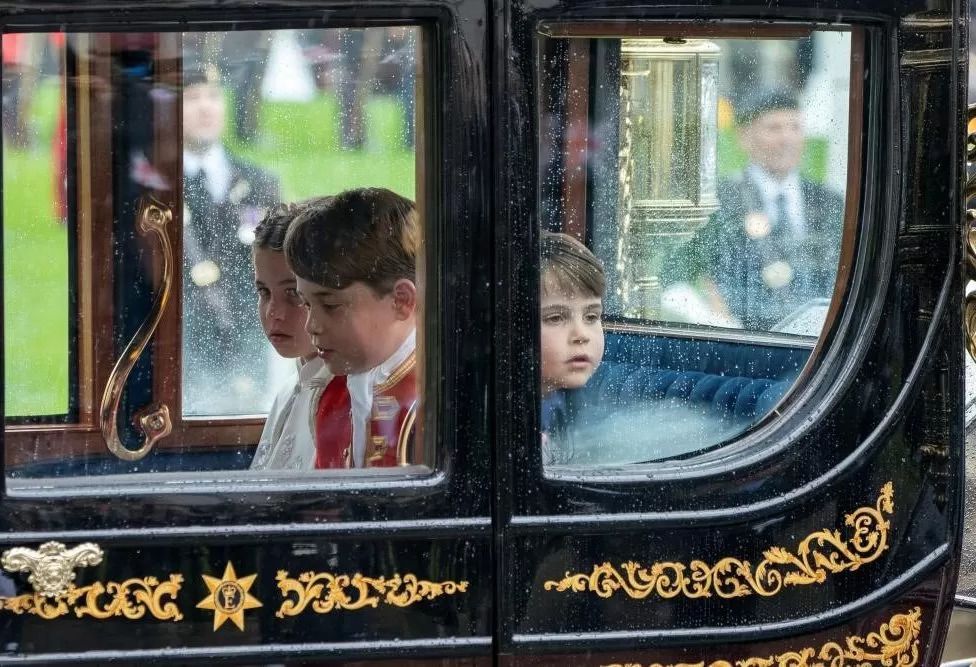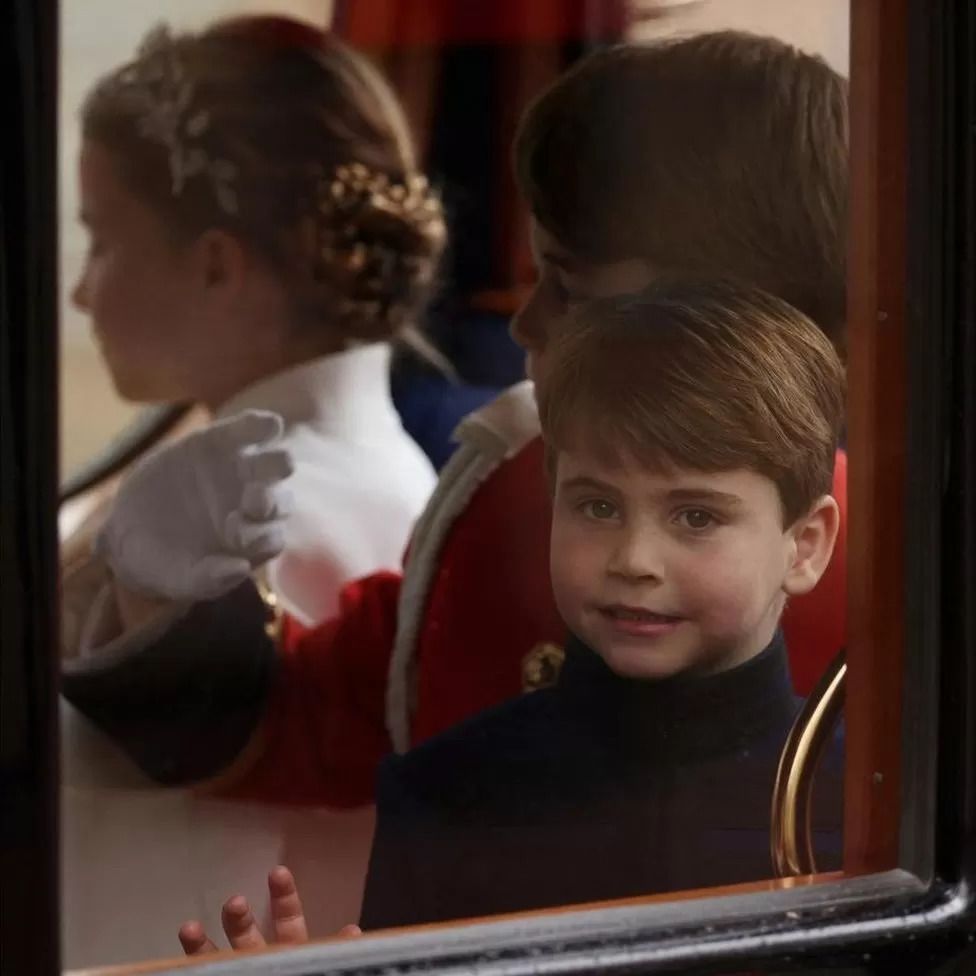 Louis gave the crowds a smile and a wave as they made their way to Buckingham Palace

Louis made headlines himself at last summer's Jubilee celebrations when he was seen pulling faces on the Buckingham Palace balcony and appearing to scream when the flypast went overhead.

Anyone hoping for similar scenes after the Coronation would not have been disappointed.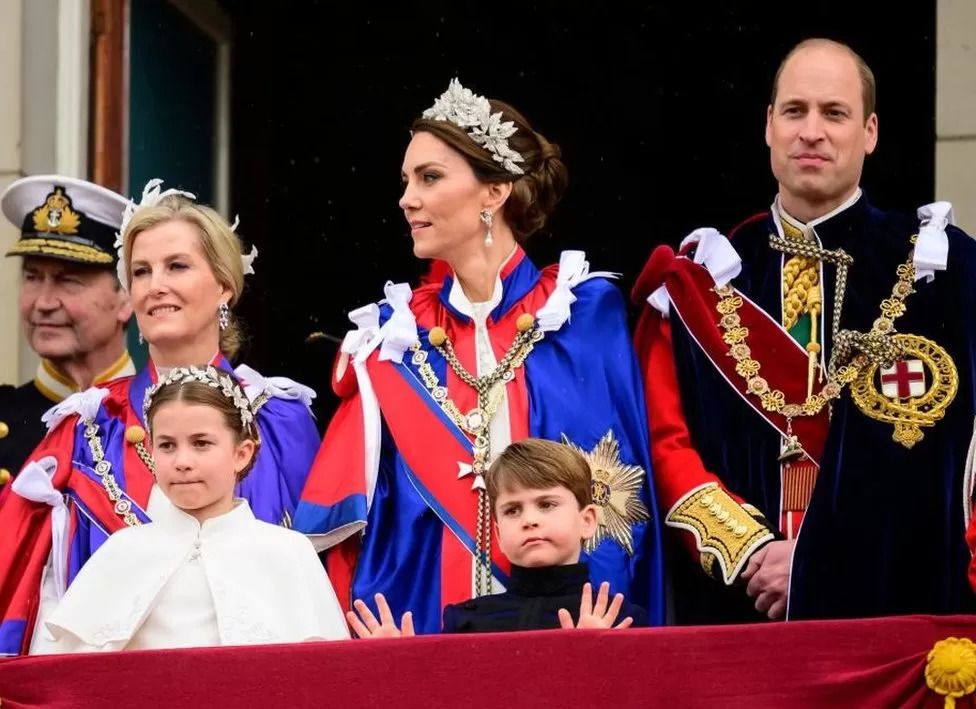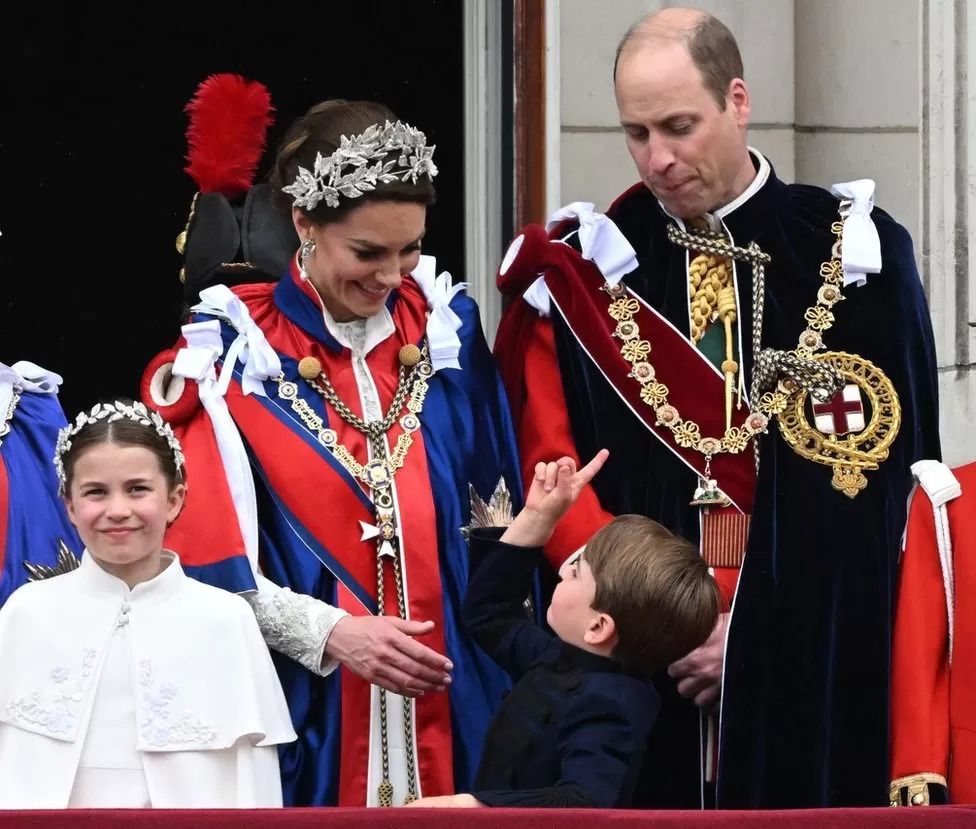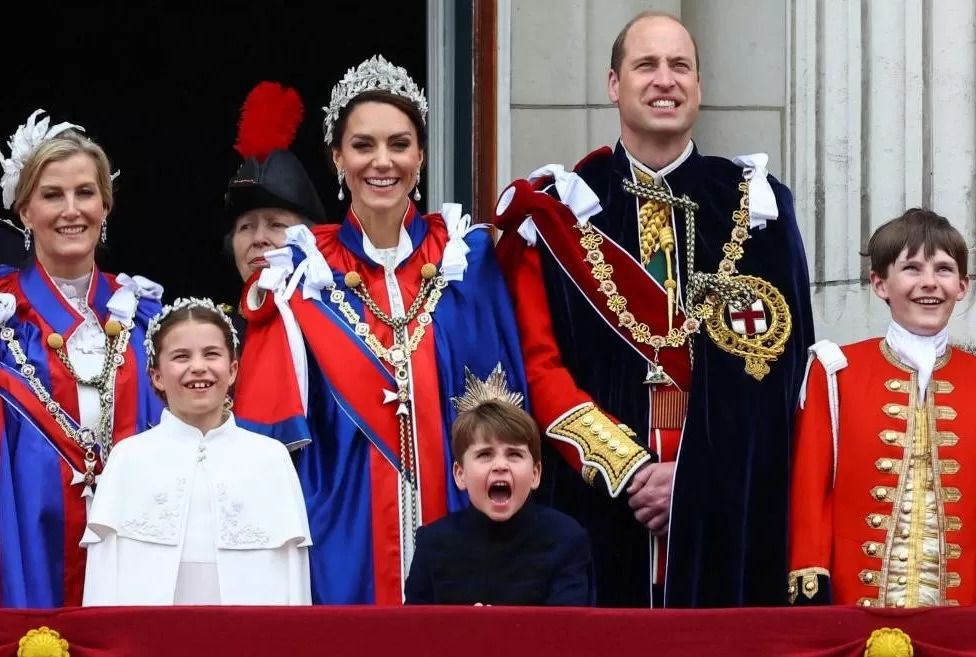 He drummed his fingers on the balcony railing at one point, and showed his own version of the royal wave.

The two-handed wave, not dissimilar to the motion of windscreen wipers, was perhaps apt for a rainy day.

The children were seen pointing at the sky during the flypast before returning inside the palace after their long day.