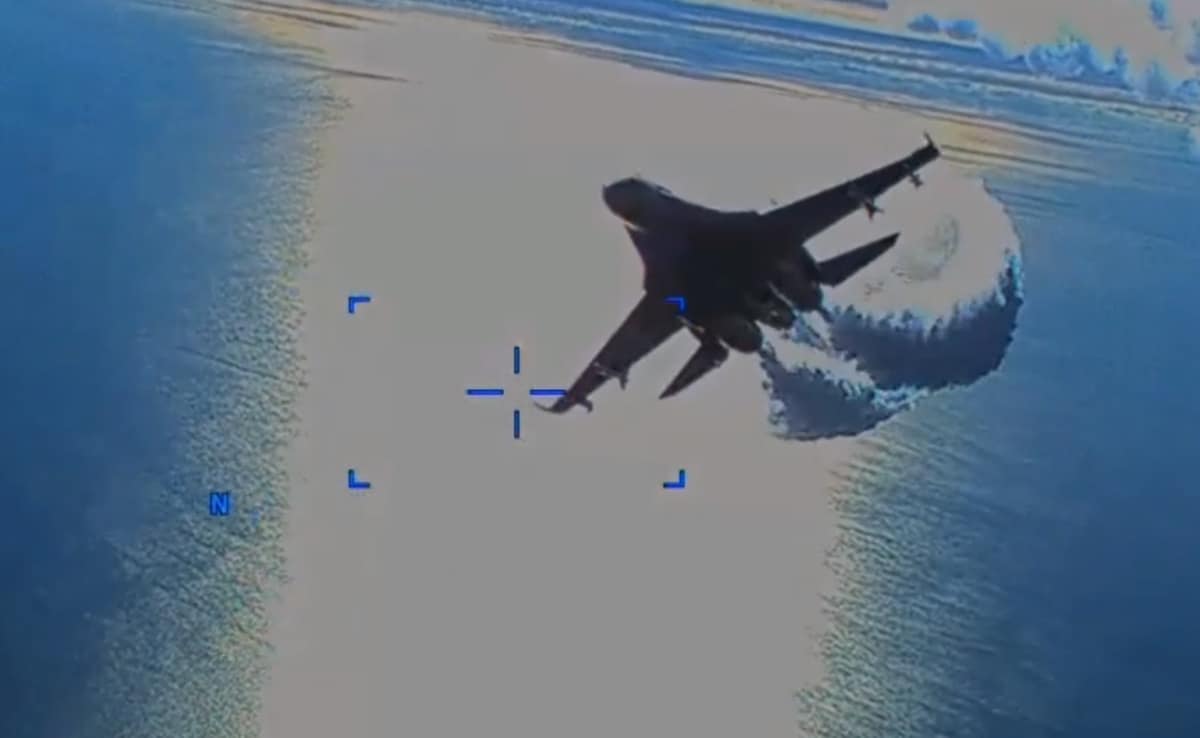 Russia Confers State Awards To Fighter Pilots Who Knocked Out A US Drone
Russia's defense ministry said it had decorated pilots involved in an incident this week that led to an American drone crashing over the Black Sea.
Russia's Ministry of Defense has said that it has awarded Su-27 pilots who destroyed a US MQ-9 Reaper drone this week, causing it to crash into the Black Sea. The Putin government took this decision despite criticism from Western officials, who called the action "unsafe and unprofessional."

"Russia's defence minister Sergei Shoigu presented state awards to the Su-27 pilots who prevented an American MQ-9 drone from violating (Russia's) temporary airspace," the ministry said.

Washington released footage Thursday of what it said showed Russian military jets bearing down on the drone, but Moscow maintains the aircraft was downed after it lost control.

The confrontation ratcheted up tensions between Moscow and Washington and spurred a rare phone call between senior US and Russian military officials.

Moscow has said that it established airspace restrictions over the Black Sea as part of its military intervention in Ukraine in accordance with international norms.

On Friday, Moscow reiterated that the pilots "did not use on-board weapons, made no contact with the UAV, and safely returned to their home airfield."

Moscow also repeated that the drone crashed "as a result of sharp maneuvering at around 0930 Moscow time (0630 GMT)."

The United States uses MQ-9s for surveillance and carrying out strikes and has long operated over the Black Sea, keeping an eye on Russian naval forces.

Washington said after the incident that it would "continue to fly and to operate wherever international law allows."