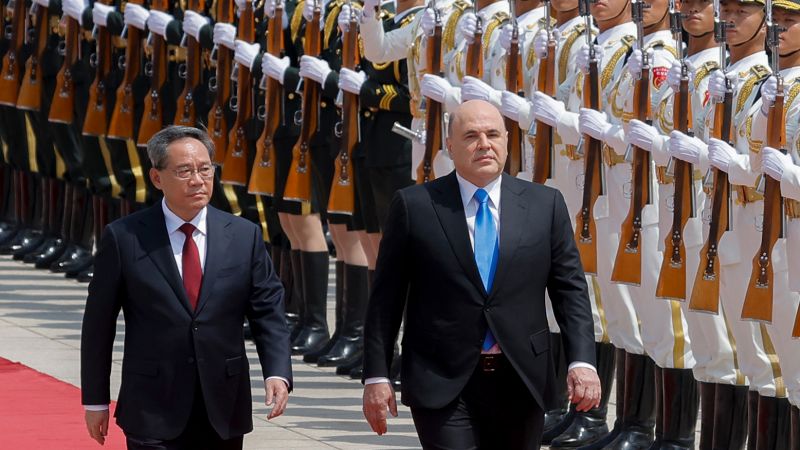 Russia and China Strengthen Economic Ties with Bilateral Trade Expected to Reach $200 Billion
Russia and China have strengthened their economic ties, with bilateral trade expected to reach a record $200 billion this year.
Russian Prime Minister Mikhail Mishustin met with Chinese defense minister during his trip to China, and both leaders set a goal to take trade to $200 billion by the end of 2023.

Russia has been facing growing isolation from the West due to unprecedented sanctions since it launched a war against Ukraine.

China, on the other hand, has declared its friendship with Russia and has been a lifeline for Moscow, buying Russian energy and helping to boost bilateral trade.

In 2022, Russia's energy cooperation with China became its "absolute priority," and the two countries are planning to build the Power-of-Siberia 2 pipeline to deliver more Russian gas to China via Mongolia.

The Power-of-Siberia 2 pipeline is not yet finalized, but Russian President Vladimir Putin said in March that Russia will deliver at least 98 billion cubic meters of gas to China by 2030.