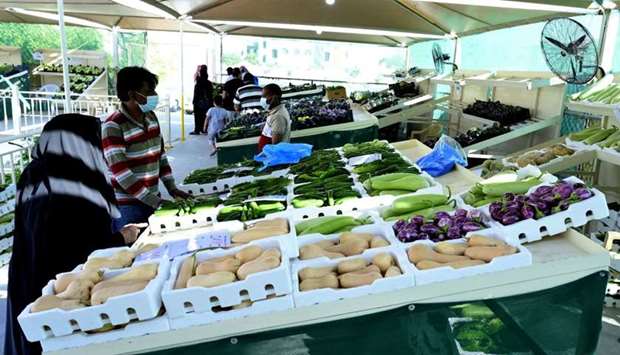 Sales at local agri yards go up by 21% this year
The five yards for local agricultural products recorded excellent sales since their new season from November 11.
The current season marks the beginning of vegetable production in Qatar.

The sales at the yards at Al Mazrouah, Al Khor and Al Thakhira, Al Shamal, Al Wakra, and Al Sheehaniya, reached about 1,787 tonnes of fresh local vegetables at a rate of 149 tonnes per day, compared to 1,473 tonnes during December 2020, with an increase of 21%.

The yards sold about 500 tonnes of fruits, 783kg of honey, 947kg of local dates, and 6,049kg of Qatari mushrooms. The Qatari produce included potato, white onion, pumpkin, coloured peppers and leafy greens.