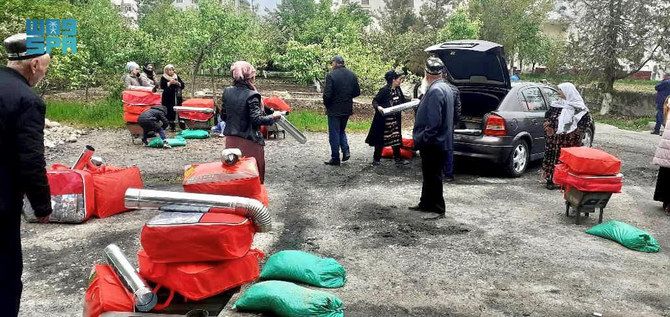 Saudi aid services benefit 300 people in Tajikistan
Saudi Arabia's King Salman Humanitarian Aid and Relief Center, or KSrelief, recently distributed a variety of relief items in Tajikistan's Khatlon province, benefiting 300 people from the neediest groups.
The items included blankets, coal for heating, and water heaters.

The project aims to provide humanitarian aid to the affected people in Tajikistan for the year 2023.

Elsewhere, the mobile medical clinics launched by the center provided treatment services to the beneficiaries in Hajjah governorate, Yemen.

The clinics received 294 people with various health conditions and provided them with the necessary medical services.