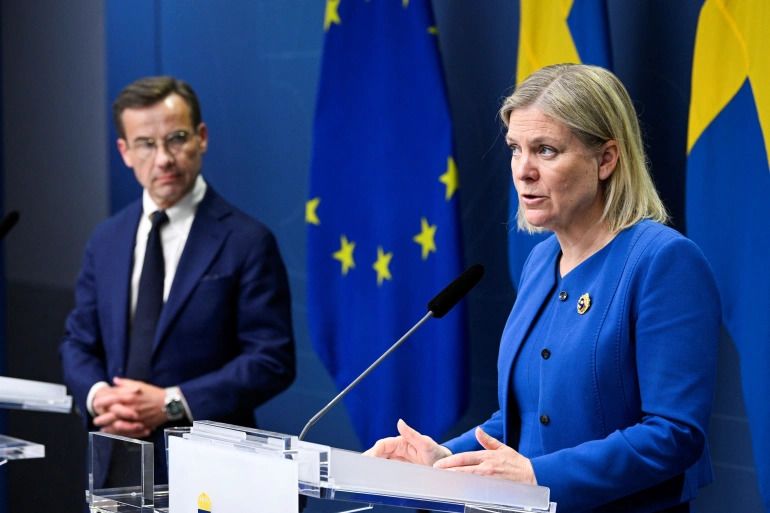 Sweden confirms NATO membership bid
Announcement comes day after Finland said it intends to join the alliance in shake-up of Europe's security architecture.
Sweden's government confirms the Nordic country will follow Finland and apply for NATO membership after decades of non-alignment.

Hungary says a proposed European Union ban on Russian oil imports is unacceptable in its current form as the bloc weighs a possible sixth round of sanctions on Russia.

Russian President Vladimir Putin warns new military infrastructure in Finland and Sweden would necessitate a response from Moscow.

Ukraine says troops defending the country's northeastern region of Kharkiv have pushed Moscow's forces back to the Russian border.