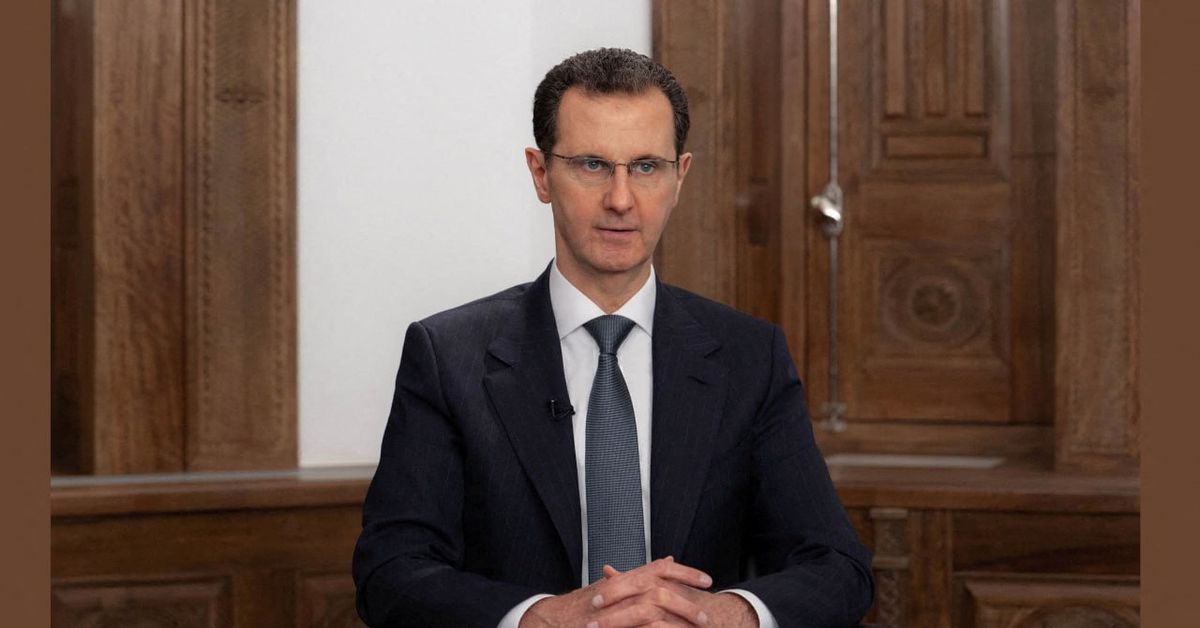 Syrian president Assad arrives in Moscow, will meet Putin
Syrian President Bashar al-Assad arrived in Moscow on Tuesday on his first official visit outside the Middle East since last month's devastating earthquake, according to a statement from the Syrian Presidency via the Telegram messaging app.
Assad would hold talks with Russian President Vladimir Putin during his visit, alongside a large Syrian ministerial delegation, the statement said.

A Kremlin statement said the two leaders would discuss cooperation in the political, trade and humanitarian spheres "as well as prospects for an overall settlement of the situation in and around Syria".

Russia launched a military campaign in Syria in 2015 that helped to turn the tide in a civil war in favour of Assad with massive aerial bombardment of opposition-held areas.

It helped Assad to regain much of the territory he lost to rebels who sought to topple him.

Moscow has since expanded its military facilities in the country with a permanent air base at Hmeymim in Syria's Latakia province.

Russia's naval base in the Mediterranean coastal city of Tartous is the Russian navy's only permanent warm water port outside the former Soviet Union.

Western intelligence sources say Russia's costly war in Ukraine has forced it to push some assets from Syria although the country remains Moscow's firmest foothold on the southern flank of NATO.

The visit coincides with the 12th anniversary of the uprising in Syria that began with peaceful demonstrations in March 2011.

The protests turned into an armed revolt after Assad used force to crush the opposition. It spiralled into a multi-sided conflict that has sucked in neighbours and world powers and caused the largest displacement crisis since World War Two.