T‑Mobile and Delta Air Lines officially launched free inflight Wi-Fi for SkyMiles members.

Regardless of their wireless provider, travelers will have access to fast, free Wi-Fi all flight long.

That started to roll out on most domestic mainline Delta flights on Feb. 1. The airline said it was available on more than 500 Delta aircraft at launch.
More than 700 aircraft are expected to offer free Wi-Fi by the end of the year.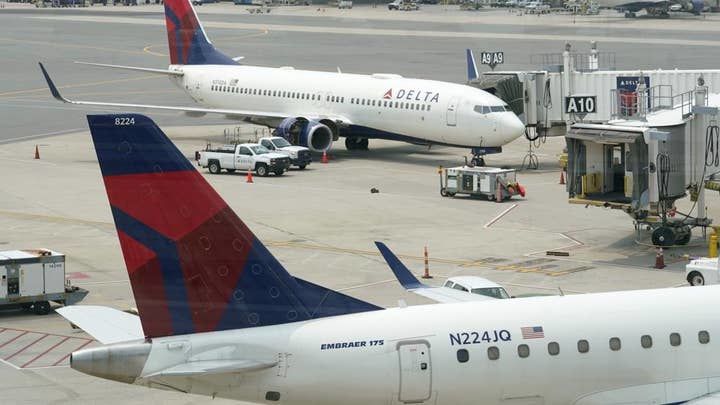 Delta Air Lines passenger jets rest on the tarmac, July 21, 2021, at Boston Logan International Airport, in Boston.
Expansion to international and regional routes is anticipated by the end of next year.
Free Wi-Fi is available on smartphones, tablets and laptops. In order to connect, members need to log in to their Delta SkyMiles account – or sign up for free – while on the ground or on the plane.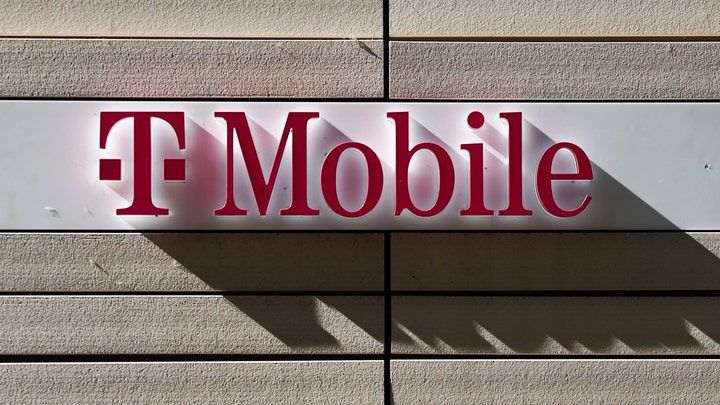 T-Mobile logo is seen on the building in Chicago, United States on October 19, 2022.

Later this spring, the Wi-Fi connection portal will be refreshed with the airline's new Delta Sync Exclusives hub, which T-Mobile said in a release would "ring the vision of more personalized travel to life."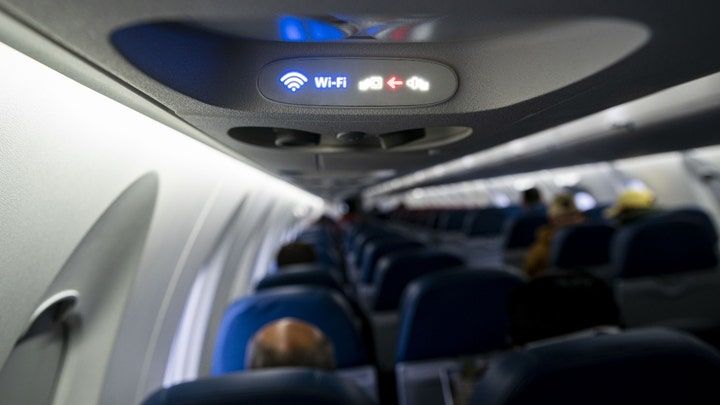 A Wi-Fi and fasten seat belts sign illuminated on a Delta Air Lines plane at Raleigh-Durham International Airport (RDU) in Morrisville, North Carolina, U.S., on Thursday, Jan. 20, 2022.

The platform will feature personalized content, entertainment from Paramount+ and exclusive offers.