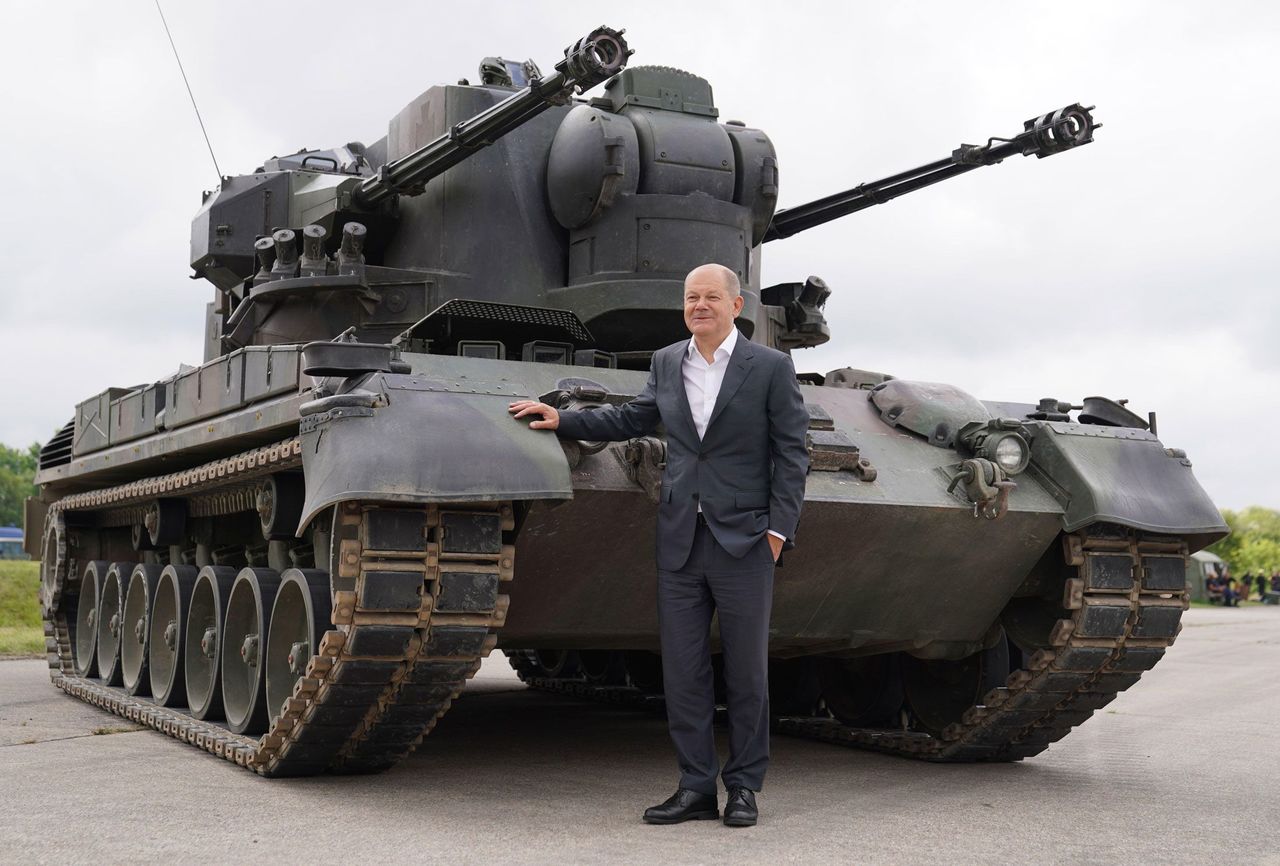 Thanks to Putin, Business Is Booming for Germany's Defense Contractors
As governments rearm in response to Russia's invasion of Ukraine, the German arms industry is a prime beneficiary, and that's making some of the public uncomfortable.
The region between Hamburg and Hanover is known for its landscape of heaths and forests dotted by hamlets of red-brick-and-timber houses.

What you don't immediately see is much evidence of its long association with Germany's armed forces, the Bundeswehr, and the defense industry that grew up around it. But you can certainly hear it.

Machine gun bursts, artillery rounds and explosions of varying strength, pitch and duration reverberate - whether they come from Rheinmetall AG's testing site, the tank training grounds to the north or one of the other many firing ranges, it's impossible to say.

Barbed-wire fences and woodlands laced with signs warning "Achtung! Lebensgefahr! "- Danger of death! - keep most of the activity hidden from public view. And that's just how the Bundeswehr and the industry like it.