In a shock move, Danish Queen Margrethe II has relieved her grandchildren of their official titles
Queen Margrethe II of Denmark, Europe's longest serving monarch, shocked the world last September when she stripped four of her eight grandchildren of their official titles seemingly entirely out of the blue.

Margrethe is mother to two sons, Crown Prince Frederik and Prince Joachim. It was the offspring of Joachim, her youngest son, who she decided should no longer carry prince and princess titles, saying it was in aid of them living a life out of the spotlight.

"With her decision, Her Majesty the Queen wants to create a framework for the four grandchildren, to a much greater degree, to be able to shape their own existence without being limited by the special considerations and obligations that a formal affiliation with the Royal House as an institution implies," the palace said at the time.

This meant that the four children of Prince Joachim, Nikolai, 23, Felix, 20, Henrik, 13, and Athena, 11, now carry the title of Count and Countess of Monpezat.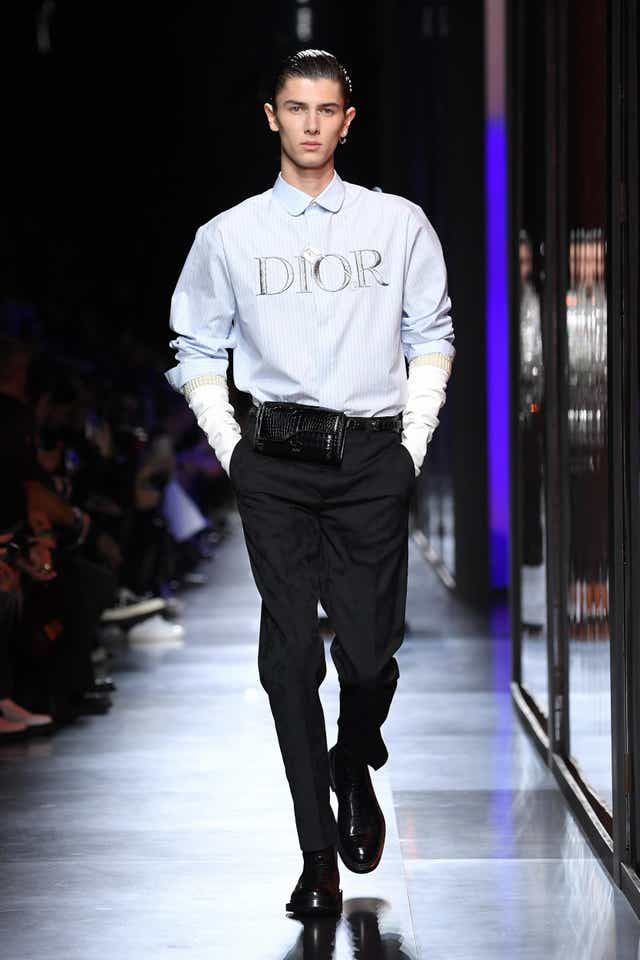 Nikolai walking for Dior Homme in January 2020

Despite her concrete explanation, questions flew. What do the kids think about it? And what are they going to do next? It's all feeling a bit Harry and Meghan.

Firstly: the Harry and Meghan comparison might not be far off. When it first happened, the Palace's statement eluded to "other Royal houses" having influenced their decisions. "The queen's decision is in line with similar changes that other royal houses have carried out in recent years in different ways," the statement said.

Secondly, the kids seem, well, alright actually. Prince Joachim's eldest, 23-year-old Count Nikolai, is living the high life: holidaying, modelling and has even broken traditional royal protocol by joining Instagram — and people are lapping it up.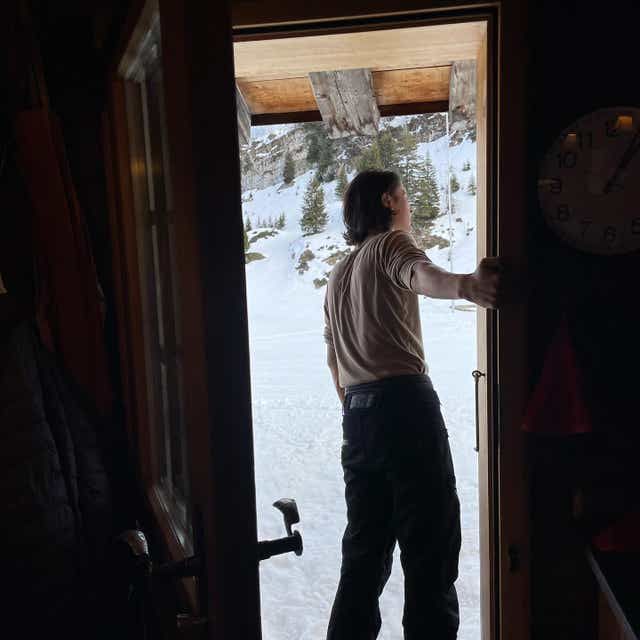 Count Nikolai of Monpezat

Nikolai first joined the app four weeks ago with a throwback runway snap of him walking for Burberry, captioned: "Five years ago. My first catwalk for @burberry." Commenters rushed to support Nikolai, who many hailed as their "forever Prince".

Since then, he has posted candid pics of him holidaying in the Alps (for five weeks, no less), skiing and chilling with friends. Three weeks later he returned to the mountains for a family holiday along with his younger siblings, where the kids can be seen mucking about in the snow and spending time in a secluded cabin.

In between ski trips, Nikolai has been spending his spare time modelling — he recently walked for Dior (he's a favourite of the fashion house) and appeared on the cover Vogue Scandinavia. He also added another Vogue name to his repertoire in February when he graced the pages of Vogue Czechoslovakia, wearing Dries Van Noten and Cartier.

And now it's looking like his younger brother Felix is following in Nikolai's footsteps. He's just appeared as the face of Danish jewellery brand Georg Jensen's latest collection, giving blue steel in his silver chains.

Meanwhile, Nikolai's father and stepmother have drawn further comparisons to Harry and Meghan after it was rumoured they may moving to America. Prince Joachim and his second wife, Princess Marie Cavallier, were said to be headed stateside after Joachim secured a job in the defence industry in Washington.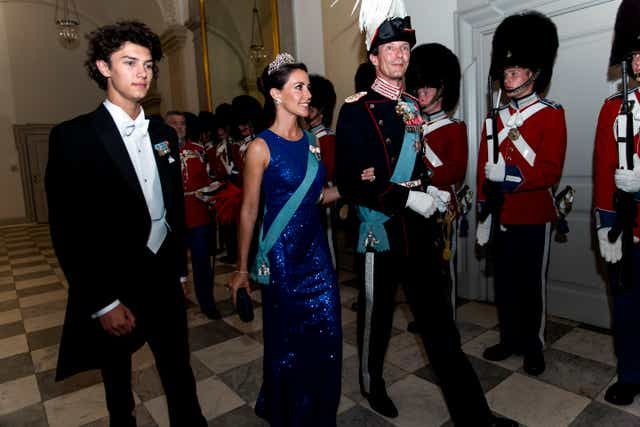 Count Nikolai (back when he was a Prince), Princess Marie and Prince Joachim

It was first reported by Danish newspaper BT, but later dispelled by Princess Marie, who put the rumours to bed. "Nothing has been confirmed, nothing has been announced, so [the rumours] don't come from us," she told Paris Match.

So, okay, they're not going to be Harry and Meghan's neighbours soon, and America isn't going to become the unofficial royal retirement residence, but as for what we can expect from the royals? Well, if Nikolai is anything to go by, they'll easily slip into the closest thing to being an official royal: being an influencer.