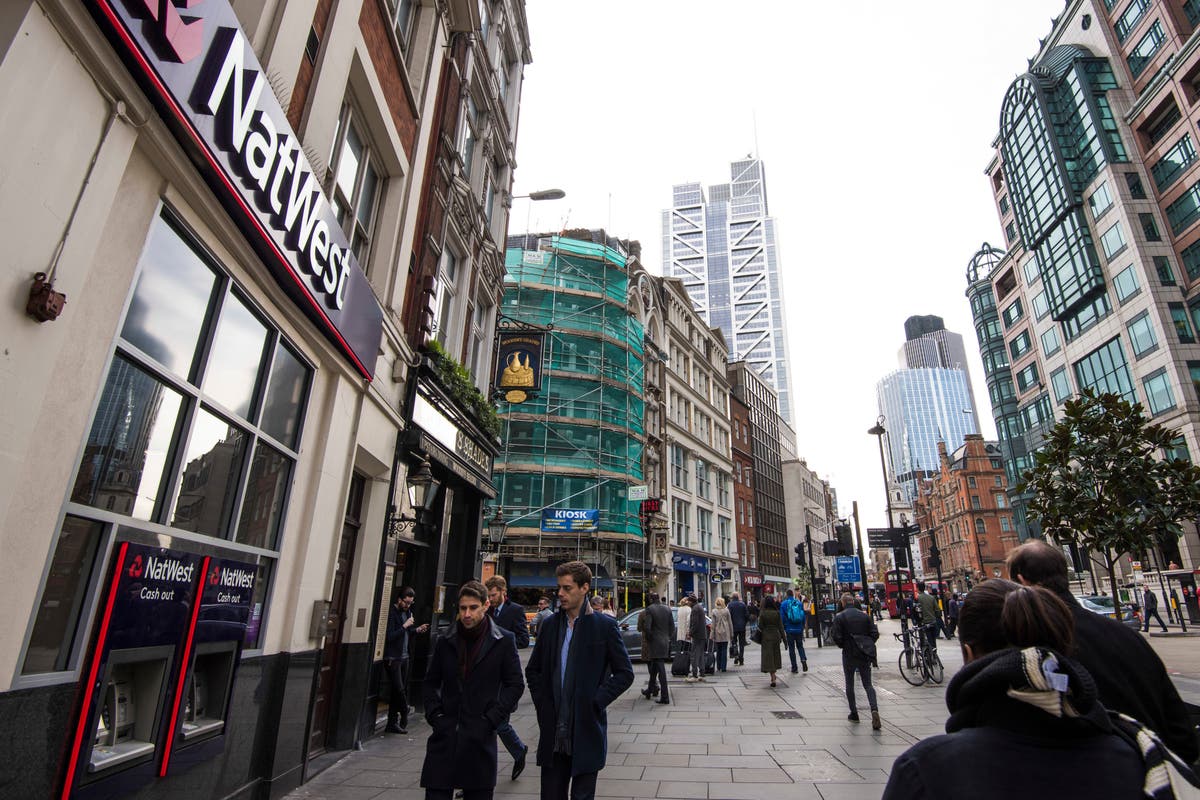 Third of Britons still prefer to do banking in person, survey finds
People would rather visit a bank branch to seek human advice as cost pressures mount, a survey found.
A third of people in the UK would rather do all their banking in person, a survey has found, amid a swathe of new branch closures from high-street lenders who say in-person services are not being used.

People still want to go into their local bank branch to seek human advice amid cost-of-living pressures, despite increasingly being able to do so digitally, the survey found.

While 44% of over-55s said they would rather visit a branch, the survey found it is not just the older generations who are hesitant to fully switch to mobile banking.

A fifth of 18 to 34-year-olds said they prefer to do all their banking in person, according to the survey of more than 2,400 banking customers by professional services company Accenture.

Meanwhile, more cash was handled by the Post Office in March than any month since last September, excluding Christmas when withdrawals are usually at their highest.

New figures from the company showed cash deposits and withdrawals over the counter reached £3.29 billion during the month, across its 11,500 branches.

People are increasingly utilising their local post office to manage money as a result of banks shutting branches, which often make it "the only location where consumers and businesses can do their banking", it said.

It comes as two of the UK's biggest high-street banks, NatWest Group and Lloyds Banking Group, revealed plans last month to close more than 80 branches between them across the country.

The latest plans mean that in the first three months of this year, banks have already earmarked 213 sites for closure, with NatWest closing the most, followed by Barclays.

Nationwide, TSB and Virgin Money have also announced a smaller number of closures each.

Banks say they are cutting branches because they have noticed big drops in the number of customers visiting, as people opt for using their mobile phones or computers to manage their money instead.

Many now offer services such as mortgage calculators, mortgage offers before credit score checks, and information hubs online, as well as being able to switch current accounts, freeze a card or take out new savings products through mobile apps.

But Accenture's research found that a significant proportion of people still want to visit their bank to access human advice, from setting up a savings account to taking out a mortgage or life insurance.


"For now, for some, nothing beats being in the room when it comes to complex and confusing financial matters"

Furthermore, while 38% of Britons now have a digital-only bank account, just a tenth use it as their main bank, it found.

People still want the option to visit a branch or speak to staff, or have concerns about data security and the financial stability of digital banks, Accenture found.

Tom Merry, managing director of banking strategy for Accenture, stressed that the desire for human interaction and reassurance at branch visits do not come "at the expense" of digital banking.

He said: "The big banks must balance a fantastic digital experience with human interventions which really matter.

"For some, these can be easily delivered via improved remote video and voice experiences without a branch.

"But for now, for some, nothing beats being in the room when it comes to complex and confusing financial matters."

He added it will be critical to find the right role for branches in a digital era rather than being "allowed to wilt".