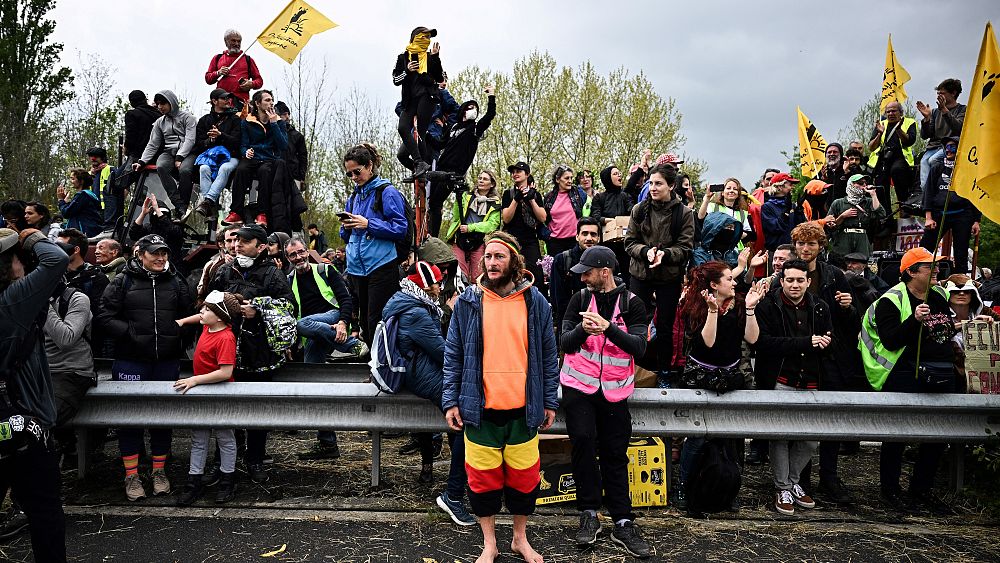 Thousands march in protest at new A69 motorway in France
In south-west France, thousands of opponents of a new motorway set off along the planned route of the proposed road.
Organisers estimated four thousand eight hundred people marched on Saturday. The proposed A69 will run from Toulouse to Castres. The demonstrators, some chanting "fewer cars, less tar" say the motorway plan is wrong as the world faces a climate emergency.

Environmental activists say the road scheme will destroy 2,500 trees and surrounding habitats.

Close police surveillance was expected as the government feared protestors might stage sit-ins along the route.