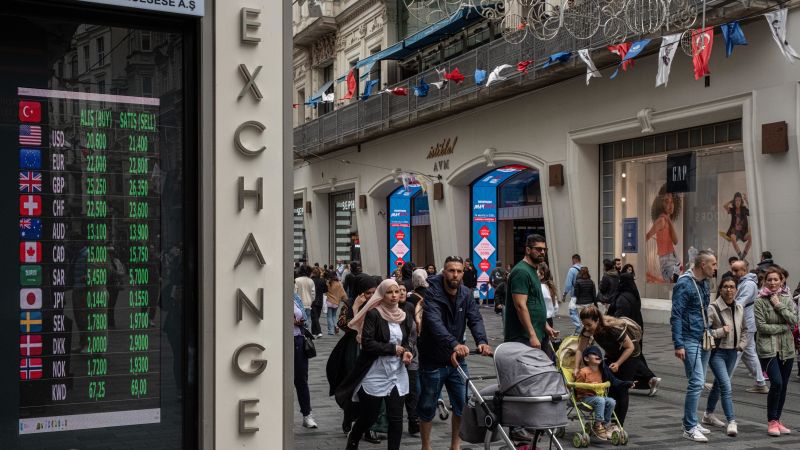 Turkish Lira Hits New Low After Erdogan Secures Election Victory
The Turkish lira hit a new record low against the US dollar on Monday after President Recep Tayyip Erdogan secured a victory in the country's presidential election, extending his rule for a third decade.
The lira has weakened significantly over the past decade, with the economy experiencing boom-and-bust cycles and rampant inflation.

The currency crisis has been exacerbated by unorthodox economic policies, which the opposition had promised to reverse.

However, foreign investors are not optimistic about Erdogan's economic policies, with the market driven primarily by local investors.

The nation's international bonds and credit default swaps (CDS) have also weakened in response to Erdogan's strong showing in the election.