Thousands of people around the world were unable to use Twitter for two hours on Wednesday after the social network suffered another outage.
The Following and For you feeds - which display tweets on the platform's homepage - instead carried a notice reading "Welcome to Twitter".

The outage-tracking site DownDetector reported the issues at 10:00 GMT, but they appeared to be resolved by 12:00.

It came after Twitter reportedly laid off 200 staff members on Monday.

More than 5,000 people in the UK alone reported problems to DownDetector within half an hour of the fault appearing, with many more affected worldwide.

The For you feed, a collection of tweets from people similar to those they follow, seemed to be reinstated just an hour after the initial issue emerged, but the Following feed, which collects tweets from people who users are following on Twitter, took longer to be fixed.

The site's search tool is also working again, after it briefly stopped displaying any tweets in the Latest tab.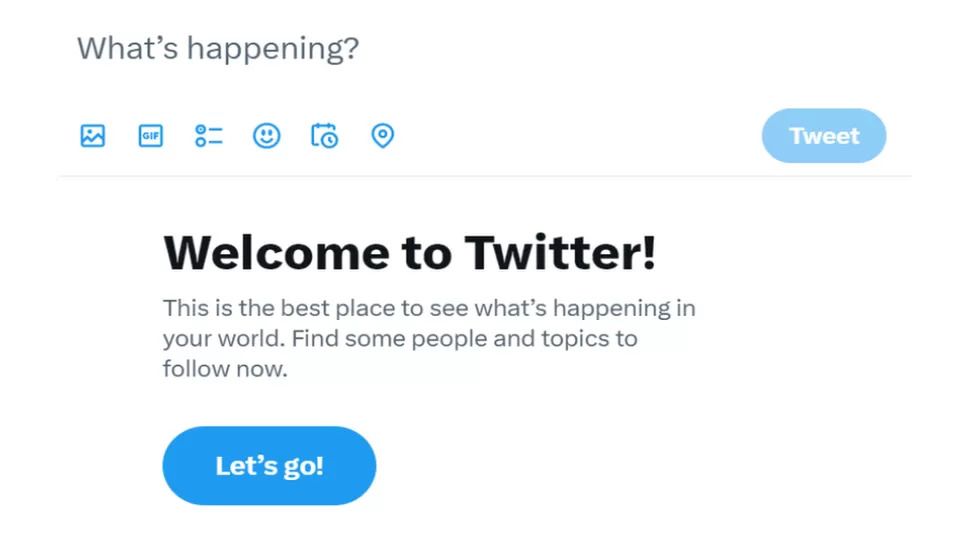 Would-be Twitter users were met with this message

Despite the feeds not working, users were still able to tweet as normal - even if their tweets were falling on deaf ears - leading to the phrases "#TwitterDown" and "Welcome To Twitter" registering among the top trends on the platform.

There have been several intermittent outages in recent months. During a temporary outage in early February some users were told they were over the daily limit for sending tweets.

Increase in outages

It is unclear whether the latest outage was linked to the recent staff cuts, with the New York Times reporting the tech giant had cut 10% of its current 2000-strong workforce this week alone.

The cuts are the latest round of job losses at Twitter since chief executive Elon Musk sacked nearly half of the company's 7,500 employees when he took over the company in October 2022.

Experts have warned major job cuts could trigger technical issues.

Alp Toker, director of internet outage tracker NetBlocks, said Twitter's reliability issues have increased under Mr Musk's tenure as CEO.

"It started shortly before the Musk takeover itself," he said, but added: "The main spike has happened after the takeover, with four to five incidents in a month - which was comparable to what used to happen in a year."

Mr Toker said he believed recent outages were "avoidable" and the "vast majority" could be traced back to problems with Twitter's data centre.

He described the Twitter data centre as a "complex network" whose ongoing maintenance was essential to keeping the site running.

"It has a testing stage for new features," explained Mr Toker. "But following the Musk takeover it appears these data centre testing timelines are no longer being followed."

"Today's outage was quite an extended one, but not a total one which was interesting - and we traced that back to the data centre too."

The BBC has approached Twitter for comment.