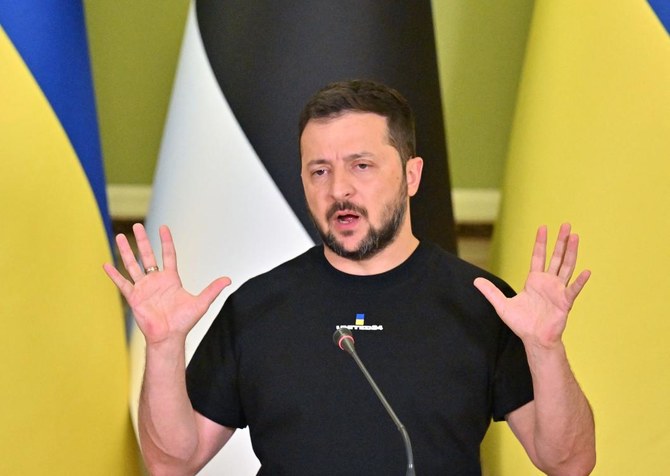 Ukrainian President Zelensky Reaffirms NATO Membership Aspirations, But Warns Against Conflict
Ukrainian President Volodymyr Zelensky stated on Friday that it is impossible for Ukraine to join NATO while Russia is engaged in a war with the country.
Zelensky has been a strong advocate for Ukrainian membership in the military alliance, but there are divisions among NATO member states as to how quickly Ukraine should be admitted.

Western governments are cautious about any moves that could potentially lead to conflict with Russia.

During a joint briefing with Estonian President Alar Karis in Kyiv, Zelensky emphasized that joining NATO remains the best security guarantee for Ukraine.

However, he also stressed that Ukraine will not pull any NATO country into a war and understands that membership is not possible while the conflict with Russia is ongoing.

Zelensky's comments reflect the realities of the ongoing war between Russia and Ukraine and the need for caution and diplomacy in international relations.