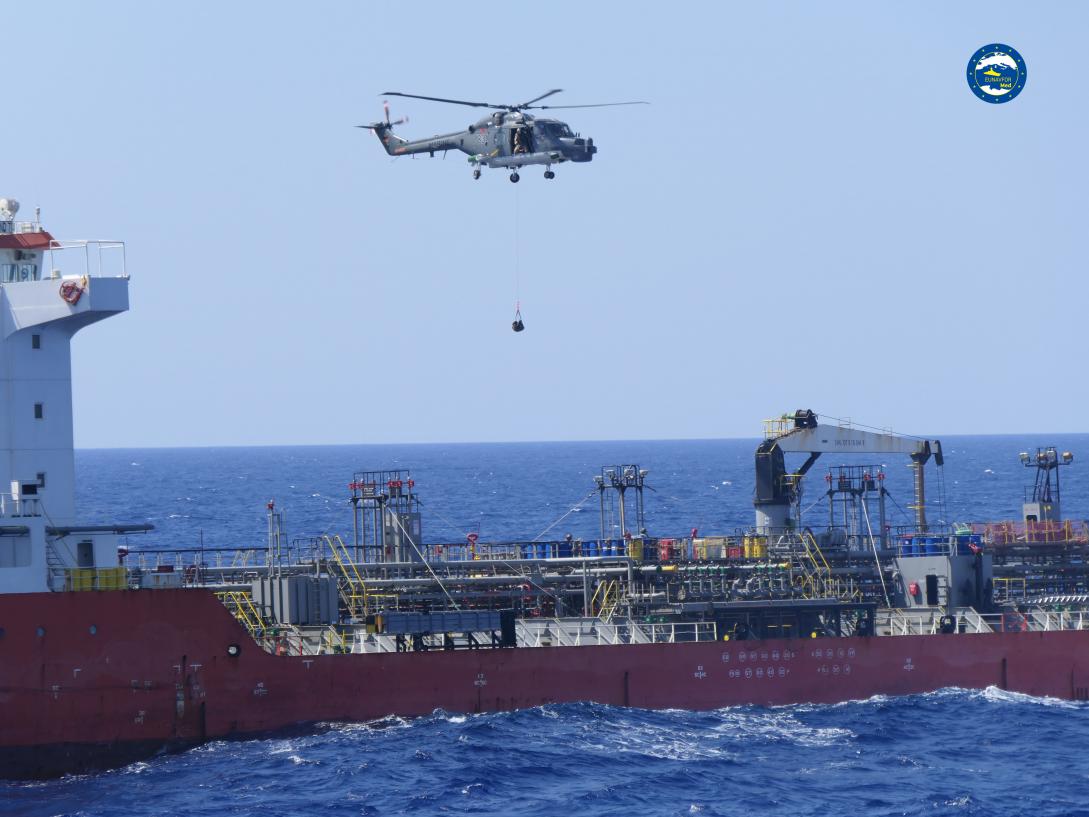 UN Security Council Renews EU's Arms Embargo Authority in Libya
The United Nations Security Council has renewed the European Union's authority to inspect ships off the coast of Libya suspected of violating the country's arms embargo.
The vote was 14-0, with Russia abstaining, just as it did last year.

The resolution extends the authorization for inspections for a year and reaffirms the council's determination to combat terrorism.

The EU operation, called Operation Irini, has boarded and inspected 25 vessels and seized cargo assessed to be in violation of the arms embargo on three occasions.

The Russian deputy U.N. ambassador said the EU's military maritime operation did not help stabilize the situation in Libya, which continues to be flooded with weapons.

The renewal of the authorization reaffirms the need for multilateral efforts to find solutions to the acute situation in Libya and the Mediterranean.

CODA: The renewed authorization for inspections is a powerful tool in the fight against terrorism and the illegal flow of weapons in Libya, but it is just one part of a larger effort to restore stability to the country.

The ongoing conflict in Libya has been fueled by a combination of political, economic, and military factors, and a comprehensive solution will require a multilateral approach.