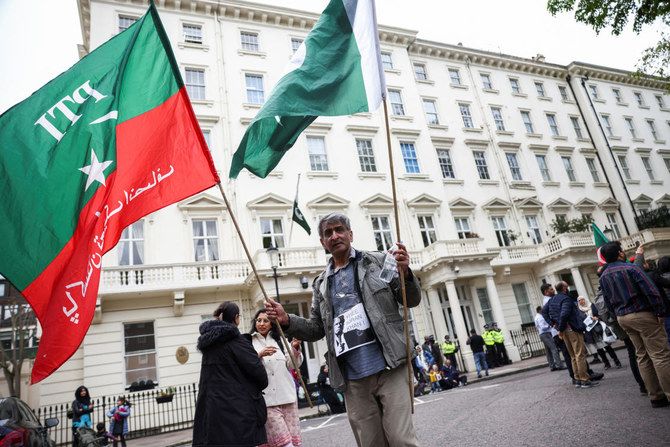 US, UK back 'rule of law' in Pakistan after ex-PM arrested
The top diplomats of the United States and Britain together called Tuesday for adherence to the "rule of law" in Pakistan after former prime minister Imran Khan's arrest triggered nationwide violence.
"We just want to make sure that whatever happens in Pakistan is consistent with the rule of law, with the constitution," US Secretary of State Antony Blinken told a joint news conference in Washington.

Foreign Secretary James Cleverly, speaking alongside Blinken, noted that Britain enjoyed "a longstanding and close relationship" with Commonwealth member Pakistan.

"We want to see peaceful democracy in that country. We want to see the rule of law adhered to," Cleverly said.

Both declined to comment in further detail, with Cleverly saying he had not been fully briefed on the situation.

Khan, who was ousted last year as the civilian prime minister of the world's fifth most populous nation, was arrested during a court appearance Tuesday in
Islamabad on one of the myriad cases against him.

Supporters of Khan, who has been seeking a political comeback, took out vengeance against the military, which has long had a dominant position in Pakistani politics.

Khan in the past has alleged US involvement in removing him, claims that Washington strongly denies.

"As we have said before, the United States does not have a position on one political candidate or party versus another," White House Press Secretary Karine Jean-Pierre said when asked about the situation in Pakistan.